Carestream's Vue RIS Achieves Stage 2 Meaningful Use Certification
ROCHESTER, N.Y., Oct. 14 — Carestream's VueRIS achieved Stage 2 Meaningful Use certification and is one of the first RIS platforms to achieve certification for both Stage 1 and Stage 2 Meaningful Use capabilities. This certification allows Vue RIS to exchange patient medical records and clinical documents with other certified EHR providers. The latest version of Vue RIS with these capabilities will be available in the United States in December 2014. Current users of Vue RIS can purchase an upgrade to the latest version when it becomes available.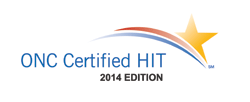 The new generation of Vue RIS will include the following Stage 2 capabilities: family health history, health information portability and sharing, online patient access to information and communication as well as changes to comply with the way information is tracked so it can be more effectively shared to improve overall patient outcomes.
When coupled with Carestream's MyVue patient portal, patients will be able to view their exam results; view future appointments and reschedule those appointments; and share their exam results with their primary care physicians.
Carestream's Vue RIS streamlines reporting with auto-insertion of patient and exam information and integrates tightly with VuePACS. It offers customized reporting, critical results tracking and peer reviews, and offers a worklist that can be tailored to meet workflow needs. The RIS also integrates with a wide array of applications, tools, accessories and network peripherals, and delivers user-friendly tools that equip RIS/PACS administrators to optimize staff and equipment resources. The platform delivers a full suite of standard reports, customized management reports and advanced management functions.