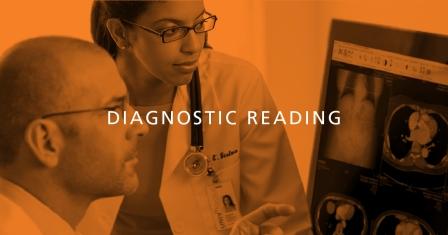 Diagnostic Reading #22: Five "Must Read" Articles on HIT and Radiology
Reading Time: 3 minutes read
Radiation therapy, and cancer care and culprits are in the news.
This week's articles in Diagnostic Reading include: new system improves radiation therapy; the role of coronary CT angiography in suspected coronary heart disease; database helps pinpoint cancer culprits; AI outperforms humans in predicting heart attack, death; and high-deductible health plans linked with cancer care delay.
New method improves ability to measure and maximize radiation therapy dose – Imaging Technology News
Researchers in a new study have developed a system they say may improve the ability to maximize radiation doses to cancer tissues while minimizing exposure to healthy ones. The new system uses a specialized polymer gel used to assess both the 3-D location and the dose of the treatment. It also allows for direct visualization of the radiation dose immediately after therapy, which results in highly efficient and accurate testing.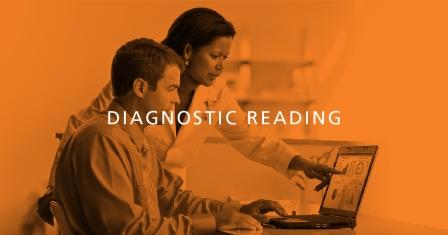 The role of coronary CT angiography in suspected coronary heart disease – Diagnostic Imaging Europe
The results of the SCOT-HEART (Scottish Computed Tomography of the HEART) randomized controlled trial, whose 5-year follow-up data have recently been published, have established the role of CT Coronary Angiography for patients with symptoms of suspected coronary artery disease.
'Fingerprint database' helps to identify new cancer culprits – Healthcare-in-Europe
Scientists have developed a comprehensive catalogue of the mutational signatures caused by 41 environmental agents linked to cancer. These DNA mutation 'fingerprints' could help doctors pinpoint the environmental culprit responsible for a patient's tumor—including showing some of the fingerprints left in lung tumors by specific chemicals found in tobacco smoke.
Machine learning can predict death, heart attack with 90% accuracy – AI in Healthcare
Artificial intelligence (AI) can predict death or heart attack better than humans, according to a study presented at the International Conference on Nuclear Cardiology and Cardiac CT (ICNC). A machine learning algorithm was able to predict heart attack or death by identifying patterns correlating variables to both outcomes with more than 90% accuracy. By repeatedly analyzing 85 variables in 950 patients with known six-year outcomes, the algorithm learns how imaging data interacts and outpaced humans in predicting death or heart attack.
Breast cancer patients with high-deductible health plans see delays in diagnosis, treatment – Radiology Business
High-deductible health plans are associated with numerous delays in care for patients with breast cancer, according to recently published research in Health Affairs. Healthcare providers can fight against this trend, the authors wrote, by making sure someone speaks to women when they receive breast cancer screening to ask about their health plan and emphasize that it is important to always present for symptoms of possible breast cancer.
#DiagnosticReading #EverythingRad #medicalimagingnews