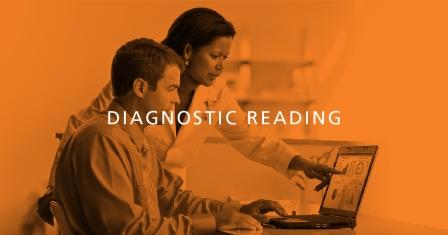 Diagnostic Reading #11: Five "Must Read" Articles on HIT and Radiology
Reading Time: 3 minutes read
In the news: impact of 'no deal Brexit' on healthcare; and AI developments.
This week's articles in Diagnostic Reading include: how a 'no deal' Brexit might affect patients; AI is no substitute for patient-physician relationship; Amazon announces new machine learning service; AI helps identify/predict cancer symptoms; and CDS tool may help inexperienced physicians.
What could a no deal Brexit look like for the NHS? – Healthcare IT News
At this time, the UK is set to leave the EU on Friday, March 29, 2019. Continued uncertainty means that the NHS and wider health sector are now planning for three scenarios—leaving with a deal; leaving without a deal, or one which sees the extension of the article 50 process. The prospect of a no deal scenario is not a good one for patients across the UK and EU.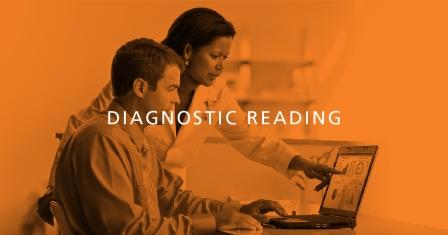 AI not a substitute for patient-physician relationship – AI in Healthcare
Artificial intelligence (AI) continues to make strides in medicine, with a market size in excess of $13 billion by 2025. But physicians and medical school deans at the Imagine Solutions Conference in Naples, Florida, stressed there is no substitute for the patient-physician relationship. Many industry heavy hitters believe AI is "assistive intelligence," but in no way replaces physicians. Read the related blog on Building trust between the patient and radiographer in a digital world.
Amazon Comprehend Medical brings medical language processing to healthcare – Imaging Technology News
Amazon recently announced Amazon Comprehend Medical, a new HIPAA-eligible machine learning service that allows developers to process unstructured medical text and identify information such as patient diagnosis, treatments, dosages, symptoms and signs, and more. Comprehend Medical helps improve clinical decision support, streamline revenue cycle and clinical trials management, and better address data privacy and protected health information (PHI) requirements.
AI identifies and predicts development of cancer symptom clusters – Healthcare in Europe
Cancer patients who undergo chemotherapy could soon benefit from a new artificial intelligence (AI) that is able to identify and predict the development of different combinations of symptoms—helping to alleviate much of the distress caused by their occurrence and severity. In the first study of its kind, published by Nature Scientific Reports, researchers from the University of Surrey and the University of California detail how they used Network Analysis (NA) to examine the structure and relationships between 38 common symptoms reported by over 1,300 cancer patients receiving chemotherapy.
Can a CDS tool help inexperienced physicians reduce imaging waste? – Health Imaging
House staff physicians are particularly prone to overusing healthcare resources, including imaging. Researchers sought to find out if a clinical decision support (CDS) tool could help those clinicians with less experience reduce inappropriate imaging orders. Overall, implementing the CDS tool increased the scores of CT and MRI orders, but there was no significant difference between house staff and non-house staff, according to the researchers.