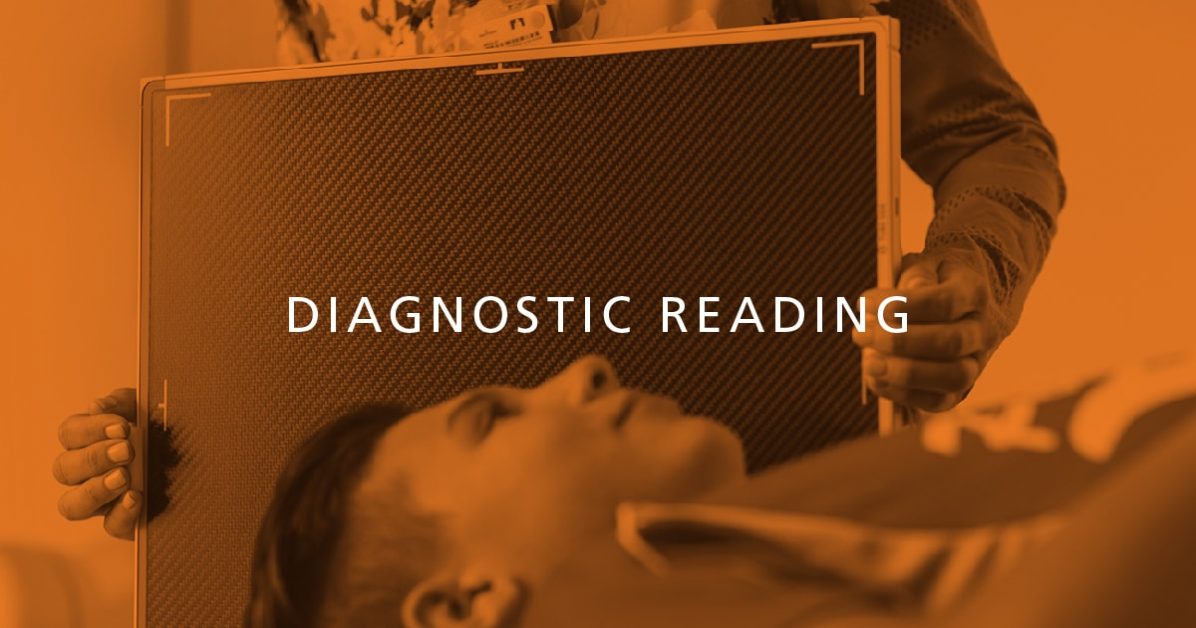 Diagnostic Reading #23: Five "Must Read" Articles on HIT and Radiology
Reading Time: 3 minutes read
Health identity management and a redefined role for radiologists are in the news.
This week's articles in Diagnostic Reading include: preparing for effective health identity management; clinical decision support benefits radiology trainees, redefining the role of radiologists; London hospitals plan to use AI in place of clinicians for certain tasks; and the head of a radiology department gives an insider's view on bringing new medical imaging devices to the market.
Why secure patient identity management is essential – Healthcare in Europe
Efficient and reliable patient identify management will be an essential element in making the benefits of integrated care a reality. This was the core message at the launch of a joint new publication from COCIR and the SIA entitled 'Identity in Healthcare' at the HIMSS Europe and Health 2.0 conference in Barcelona. The publication brings much-needed clarity and key recommendations to the ID challenge facing the health sector. This publication makes several recommendations on how to prepare a foundation for effective health identity management.
Clinical decision support benefits radiology trainees, significantly improves appropriateness scores – Health Imaging
University of Virginia researchers found that radiology trainees benefit from a clinical decision support program that significantly improves the appropriateness scores of ordered imaging studies. A JACR study shows that as the transition from volume-driven care to more value-driven care in medicine continues, imaging providers and especially radiologists are using the ACR Select CDS database to improve imaging appropriateness and reduce unneeded imaging services and healthcare costs.
Defining—and dealing with—radiology's personality problem – Radiology Business
In the contemporary environment of patient- and value-centered care, it is no longer sufficient to limit the definition of an excellent radiologist to someone who is skilled at image interpretation, according to an article in Academic Radiology. "As the field of diagnostic radiology struggles to understand what this new mandate requires of its practitioners, it represents not only a challenge but also an opportunity to refine the role of the diagnostic radiologist as a physician primarily in the business of caring for patients," according to the authors of the study. Read our three-part blog series on Patient-Centered Care and Radiology.
London hospitals plan to use AI in place of clinicians for certain tasks – Clinical Innovation + Technology
University College London Hospitals (UCLH) have partnered with the Alan Turing Institute to use machine learning and artificial intelligence to complete tasks currently handled by nurses and clinicians—from diagnosing cancer on CT scans to deciding which patients are seen first.
An academic/industrial partnership brings extremity imaging to the market – Everything Rad
Read the blog by Dr. John A. Carrino to learn about the partnership and testing that helped bring the CARESTREAM OnSight 3D Extremity weight-bearing solution to the market.
#healthcareIT #radiology #diagnosticreading