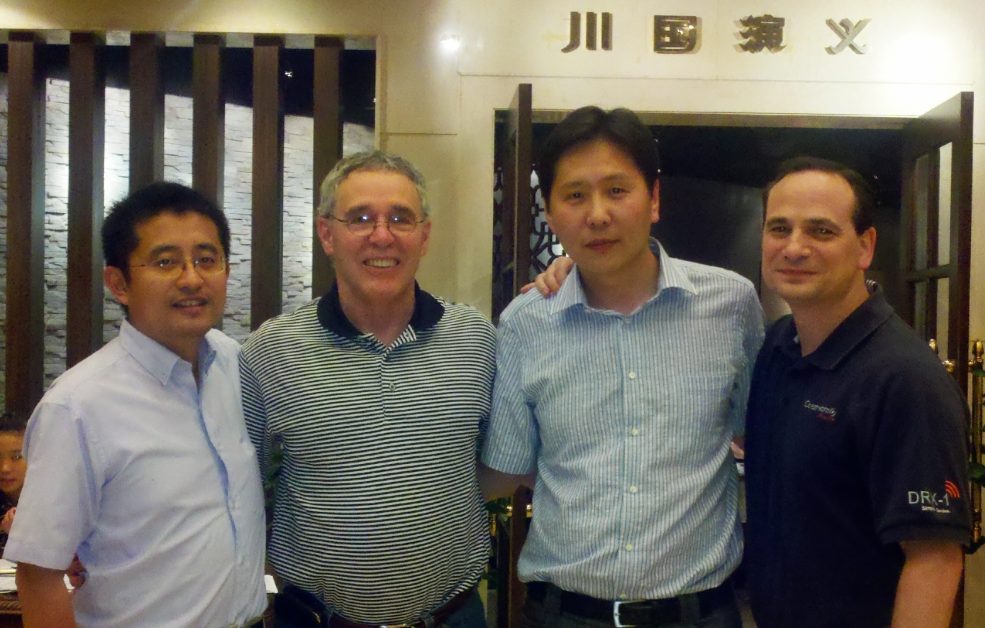 Lessons from China's Radiology Technologists
Reading Time: 2 minutes read
My colleague, Norm, wasn't the only one who spent time this summer seeing China's healthcare reform firsthand. I also traveled to the region with Chuck Schneider, Software Lead of our User Experience team, for a usability project that looked at the micro behaviors of radiology workflow at large hospitals in Shanghai and Hong Kong.
Four large hospitals graciously allowed us to shadow their rad techs' use of Carestream technology during patient imaging studies. This gave us a detailed look – down to user touches and timing – at their radiology departments' high-volume workflows.  These observations provide opportunities to look for greater efficiency that could be driven by design changes.
Our time at these hospitals left an indelible mark on us, and the contrast between this healthcare system and the situation in the U.S. was striking.
A few things became immediately clear during our observations:
Department Physical Layout Enables High Throughput – These high-volume radiology departments see more than 200 patients per day.  Often a typical department in the U.S. has a layout more like a labyrinth that requires the tech to greet the patient at a waiting room and escort them to the exam room. The outpatient imaging facilities in Shanghai and Hong Kong were designed to enable patient self-queuing and self-escort into the exam room. Technologists remain in the exam room and patients bring themselves to room as soon as the previous patient is finished. At one facility patients needing to change into an exam gown did so before entering the exam room. This difference in layout and patient responsibility allows the radiology department to see more patients each day, often in less time.
More Resources and Division of Labor – In the U.S. it's not uncommon to have 1 technologist perform all steps of a patient exam. In the outpatient facilities we observed, there was a minimum of two rad techs and sometimes as many as four—each with their own responsibility for a specific procedure of the exam. For instance, one technologist positioned the patient while another previewed the previous image and set up the system to capture the next image.  In one hospital, two additional technologists formatted the previous patient's images and closed out that previous patient's exam, in essence working two patients in parallel. Performing all these duties simultaneously significantly sped exams. China's investment in recruiting and training radiology professionals gave these hospitals the staff they need to operate more efficiently.
Fractions of a Second Count – The head technologist at one of the hospitals said it best when she shared her team mantra: trimming even fractions of a second off an exam can boost the department's productivity. We saw this come to life in many ways from a tiled color circle in front of a wall stand that helped patients understand where they needed to be without additional tech instruction to the decision not to wait for a preview before repositioning a patient for the next image (because most of the time a retake won't be necessary). In some cases these fractions of a second saved allowed exams with 3 views to be completed in as little as 2.5 minutes.
Like Norm, our visit made it clear that there are so many lessons other countries take from China's healthcare reform successes and struggles.
Mike Venturino, PhD, is Lead Human Factors Engineer, Design and Usability, at Carestream Health.