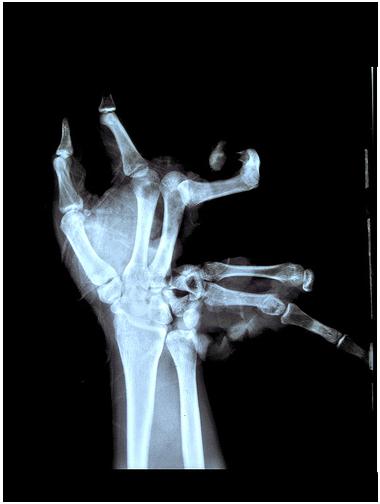 Halloween poll: Which image creeps you out the most?
Reading Time: 1 minute read
Halloween is just around the corner! To celebrate in the spirit of digital imaging, we pulled together the images below and want to know: Which one do YOU think is the creepiest? Vote here.
Have something you think is even scarier than the images above? Prove it to us in the comments.
Note: Images on the left were taken from this set on Flickr (click the link for even MORE fascinating images), while the images on the right Carestream's own creepy creations.