Improving access and precision, and decreasing costs along the care pathway
What lies ahead for the future of medical imaging? In 2017, Carestream is pushing the boundaries of engineering innovation in radiology in four important areas:
Accelerating processing speed
Expanding the parameters of 3D and 4D
Capturing images at the right place at the right time
Automating workflow
Accelerating processing speed of diagnostic images
Processing speed is essential to creating high-quality diagnostic images. That's why we are constantly improving the way we reconstruct volumetric data across our entire portfolio of products. For example, we are incorporating graphical processing units (GPUs) like those used in gaming software to provide more and faster processing power where it's needed.  GPUs can quickly compute functions and algorithms, reconstructing images in less than six minutes.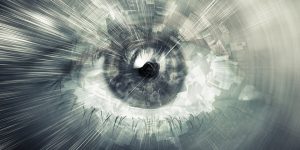 In contrast, CPUs can take 20 to 30 minutes to render the same image. Faster processing not only creates better images; it speeds up workflow. And when imaging centers can increase throughput, they get a faster return on their investment.
Our advanced imaging science also shapes our DRX Detectors. We're excited about continuing to push faster frame rates for our detectors.
Expanding the parameters of 3D and 4D
The application of 3D and 4D technologies have the potential to create better images for improved diagnostics in radiology. Continue reading →