Digital Imaging and Healthcare IT Challenges: Advances & Trends for 2016

Part One
It's that time of year again – when industry publications, websites and blogs roll out their predictions on the imaging and IT trends that will be most influential in the coming year. As always, the changes are coming at us with ever-increasing speed.
For this post, I surveyed a range of respected industry sources and condensed many of their predictions for quicker reading. If you'd like to explore any of the viewpoints here further, the link to the complete article is always listed.
Healthcare IT Advances Set to Fuel Explosive Market Growth
Rajiv Leventhal reports in Healthcare Informatics that while the global digital health market is already valued at over $55.3 billion, it's projected expected to continue expanding by a compound annual growth rate (CAGR) of more than 21 percent by 2020, according to a report from P&S Market Research.The report attributes this surge to the growing demand for an advanced healthcare information systems and growing investments by health IT players. Electronic health records (EHR), mobile health (mHealth)  and telemedicine will fill a pressing need for more efficient diagnosis, treatment, care and rehabilitation. Improved patient-provider communication via mobile devices and apps will support reduced medication errors and provide better overall care.
Transitioning From Interoperability to Advanced Interoperability
Gary Palgon, VP of Healthcare of Life Sciences Solutions at Liaison Technologies, writes in Healthcare IT News that compliance with the Medicare and Medicaid EHR incentive program's proposed rules for Stage 3 Meaningful Use will require enterprises to make a greater investment in connecting internal and external systems. With fundamental levels of interoperability largely achieved, the focus will now shift to advanced interoperability – seamlessly pulling together data from connected systems to present a holistic, uniform view of the patient's health. This is crucial, as without advanced interoperability, there's no way to bridge the gap between more data and meaningful data. More details here.
Stretching Budgets With Refurbished Equipment
AuntMinnie.com reports that the market for refurbished medical equipment will be worth $9.37 billion U.S. (8.3 billion euros) by 2019, according to a new report by MarketsandMarkets. Medical imaging equipment categories covered in the survey include x-ray, ultrasound, MRI, CT, nuclear medicine, and others systems such as C-arm and mammography devices. This trend is being driven by a growing demand for lower-cost medical devices due to financial constraints, the need to achieve more economical specialty exam capabilities and increasing privatization in the healthcare sector.
There is some resistance among public institutions regarding the purchase of refurbished medical equipment due to a perceived lack of standardization of policies governing its sale and use. Even so, MarketsandMarkets stands by their projections for this trend. More details here.
Progress to Come Gradually For the Less-Than-Half of Managed Care Organizations Without Access to EMR Data
Healthcare Economics recently reported on the results of a Digital Trends Study by Precision Advisors. Based interviews with 145 managed care executives, the study concludes that while Managed Care Organizations (MCOs) are aware of the benefits big data and predictive analytics, they are not able to fully implement them. Specifically, only 46 percent of MCOs currently have access to EMR data. And, while 73 percent of MCO executives surveyed expect to see this increase by 26 percent over the next several years, the specifics of this progress have yet to be seen. Survey respondents cited interoperability challenges as a key barrier to integrating EMR data. More details here.
Part Two will be posted on 12/29/15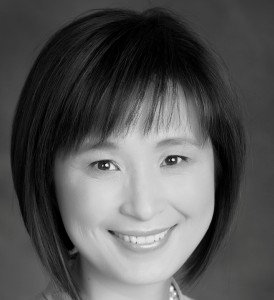 Jianqing Bennett, President, Digital Medical Solutions, Carestream Health