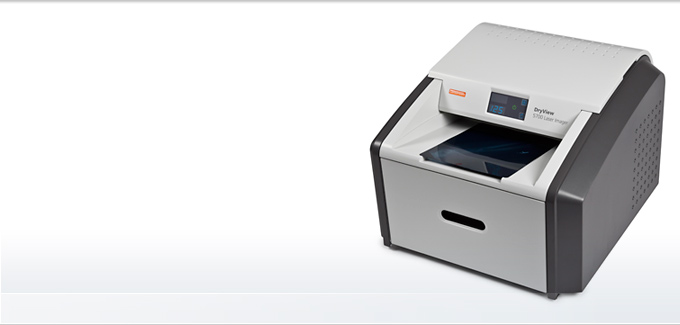 Drukarka Laserowa CARESTREAM DRYVIEW 5700
Drukarka Laserowa CARESTREAM DRYVIEW 5700 to innowacyjny nabiurkowy system obrazowania medycznego w przystępnej cenie zakupu z bardzo niskimi stałymi kosztami obsługi. Taka kombinacja zapewnia kompletny obraz prawdziwej dostępności. To idealne rozwiązanie do zastosowań w radiografii komputerowej (CR), radiografii cyfrowej (DR), tomografii komputerowej (CT), przeglądarce PACS i rezonansie magnetycznym (MR).  
Cechy
Specyfikacja
Wsparcie
Cechy
Laserowa jakość obrazu
Każdy wydruk zdjęcia na każdym rozmiarze filmu jest drukowany przy użyciu prawdziwej technologii laserowej. Automatyczna kontrola jakości obrazu (AIQC) wykorzystuje wbudowany densytometr, aby zachować spójność kliszy.
Szerokie możliwości drukowania
Możliwe jest drukowanie zdjęć CR, DR, CT, MR, z przeglądarki PACS oraz innych klisz medycznych w skali szarości.
Kompatybilność z CR i DR
W pełni kompatybilny z systemami CARESTREAM CR i DR . Drukarka DRYVIEW 5700 jest idealnym rozwiązaniem dla aplikacji rozproszonej i zdalnego druku radiografii cyfrowej DR lub ucyfrowionej CR.
Łatwość obsługi
Nie jest wymagana codzienna lub co tygodniowa konserwacja prewencyjna w celu optymalizacji jakości obrazu. Uproszczono interfejs użytkownika, można zmieniać klisze w oświetlonym pomieszczeniu. Zarówno założenie nowej kliszy jest łatwe jak i jej dalsza obsługa.
Specyfikacja
Wsparcie