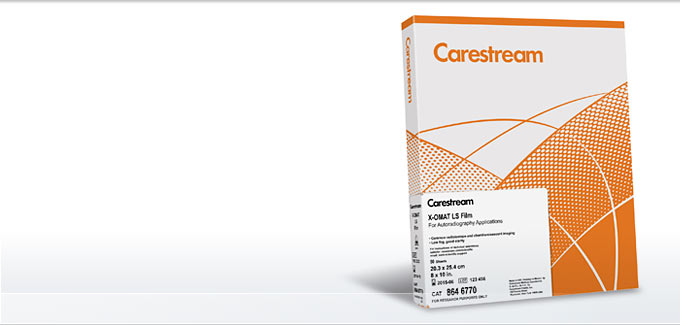 X-OMAT LS Film
X-OMAT is a blue-tinted lower sensitivity film suitable for use with commonly used radioisotopes and chemiluminescent probes. The film requires longer exposure times than the BioMax autoradiography films due to lower detection sensitivity.
Film Dealer Locator
Features
Processing Options:
X-OMAT LS Film is suitable for manual and automated processing.
Darkroom Handling:
Autoradiography film should be handled under proper safelight conditions using a safelight lamp equipped with a Safelight Filter GBX-2 and 15 W frosted bulb  (other safelights may result in increased background fog and/or unwanted image exposure), positioned a least four feet from the film at all times. Minimize the length of time that the film is exposed to safelight conditions.
Available Sizes