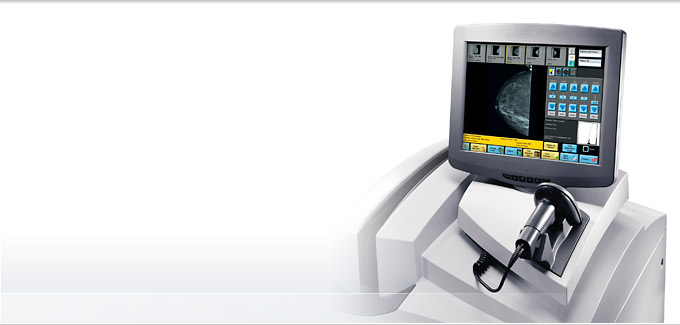 DIRECTVIEW CR Mammography Feature Upgrade
Bring the convenience and image quality of DIRECTVIEW Classic and Elite systems to your mammography department with this optional feature. Delivers computed radiography images with mammography quality when coupled with DIRECTVIEW CR Mammography Cassettes and EHR-M screens. A practical entry into digital mammography, the CR tool works with the DIRECTVIEW Capture Link System to improve workflow and productivity in high-traffic areas.
Features
Specs
Software & Accessories
Features
Image quality for mammography
Produce high-resolution scans with a 48.5-micron pixel pitch.
The new EHR-M screen provides the highest Detective Quantum Efficiency (DQE) of any DIRECTVIEW CR Screen to achieve higher signal and lower noise for improved mammography image quality.
The exposure latitude of CR and post-acquisition image processing can achieve more consistent image quality than conventional imaging.
Right for your facility and workflow
The CR Mammography Feature is available as an option for purchase with a new DIRECTVIEW Classic or Elite CR system or as an upgrade to an existing system.
This feature allows DIRECTVIEW Classic or Elite CR systems to be used for dedicated mammography or mixed-use environments.
No change in CR procedures, workflow, or user interface is required.
Specs
Software & Accessories