Terrance P. Callanan, Chief Quality Officer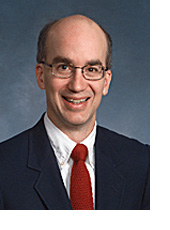 Terrance P. Callanan è Chief Quality Officer di Carestream Health, Inc., ed è un membro del Senior leadership team dell'azienda. Il Signor Callanan è responsabile dell'implementazione dell'iniziativa corporate eXceed Customer Experience, della costruzione delle capacità dell'organizzazione con i programmi di addestramento e certificazione Lean e Six Sigma nonché della eliminazione degli sprechi mediante i metodi della qualità nelle pratiche di business nell'intera organizzazione.

Prima di assumere questo ruolo, il Signor Callanan è stato Customer Experience Manager e Six Sigma Champion in Carestream Health e Director of Quality per il Global Equipment Manufacturing presso Eastman Kodak Company. Durante l'attività per Kodak, il Signor Callanan è stato il primo Six Sigma Program Manager della Pilot Flow Division e ha impostato una cultura Six Sigma premiata dalla National Association of Manufacturers.

Il Signor Callanan ha ottenuto un Ph.D. e un M.S. in Statistica presso la Iowa State University, un B.S. in Statistica (con orientamento alla biologia) presso la Colorado State University e una Black Belt Six Sigma da Kodak. Ha più di 25 anni di esperienza nella guida dei miglioramenti dei processi in Kodak, in Carestream Health e nella comunità dell'area metropolitana di Rochester. È membro del board del Greater Rochester Quality Council, co-presiede il Greater Rochester Lean Consortium ed è stato un revisore del programma "Empire State Advantage" dello Stato di New York. Ha presentato e pubblicato numerosi lavori tramite l'American Statistical Association e altre organizzazioni attive nell'ambito della qualità.