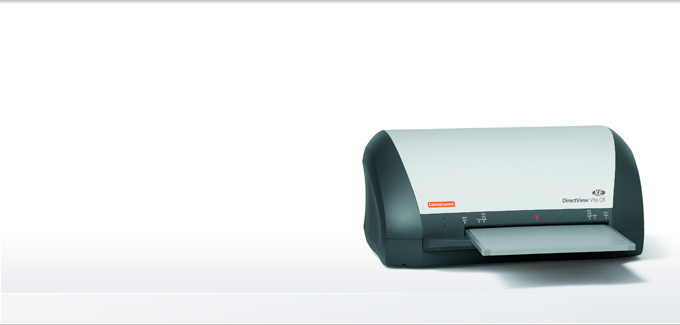 Sistemas CARESTREAM Vita XE CR
Radiografía computerizada compacta y asequible
Los sistemas CARESTREAM Vita XE CR se han diseñado para hospitales de tamaño pequeño a mediano, clínicas y consultas que necesitan soluciones digitales compactas a un precio asequible. Con una velocidad de producción de 69 planchas por hora *, el sistema de radiografía computarizada Vita ofrece imágenes digitales internas de alta calidad para adaptarse a su flujo de trabajo.
Más de 20 000 sistemas Vita CR se han vendido en todo el mundo, lo que ha permitido que Carestream sea su empresa de confianza para equipos CR de escritorio.
* Basado en cassettes estándar de 28.1 x 35.6 cm
Ventajas del sistema
Opciones
Aplicaciones veterinarias
Vídeos mostrados
Ventajas del sistema
Producto de gran rendimiento para pequeñas instalaciones.

Los sistemas Vita XE CR aceleran su flujo de trabajo gracias a las siguientes características:

Configuración rápida y sencilla en el lugar de trabajo o durante desplazamientos
Una interfaz intuitiva que reduce al mínimo el tiempo de capacitación
Preferencias de imagen predeterminadas para simplificar la selección
Corrección rápida de sobreexposiciones y subexposiciones
Función de "borrado inteligente" que reduce el tiempo de ciclo entre las exploraciones
El menor número de componentes permite un mantenimiento muy sencillo y reduce el tiempo improductivo

La adquisición de películas y productos químicos pertenece ya al pasado.

Demostración del sistema Vita CR
Opciones
Aplicaciones veterinarias
Vídeos mostrados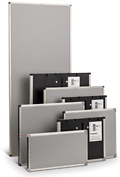 Pantallas y cassettes CR

Encuentre la pantalla y el cassette que se adapte a las necesidades de sus aplicaciones clínicas.

Especialidades Clínicas

Diseñado para una variedad de aplicaciones de los sistemas de ayuda Vita clínicos destacan:

Póngase en contacto con nosotros


Image Suite Software

A complete "mini-PACS" imaging acquisition and archiving software solution for Vita CR and Classic CR systems.