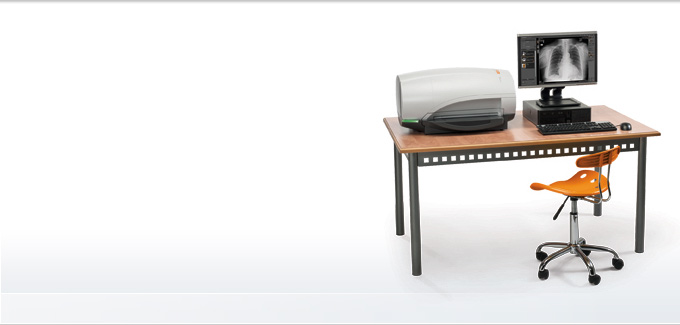 Sistemas CARESTREAM Vita Flex CR
Radiología computarizada compacta, flexible y accesible
Los sistemas CARESTREAM Vita Flex CR están diseñados para instituciones pequeñas a medianas, clínicas y consultorios que necesitan una solución digital compacta a un precio accesible. Los sistemas de radiografía computarizada Vita cuentan con dos opciones de velocidad de rendimiento, con lo cual ofrecen una obtención de imágenes digitales de alta calidad en su centro que se adapta a su flujo de trabajo. La orientación flexible hace que sea perfecto para espacios reducidos en consultorios o para su movilidad.
Beneficios del sistema
Flexfit
Flexfix
Aplicaciones veterinarias
Beneficios del sistema
Menor tamaño y peso
Varios rendimientos (30/45 PPH)
Posibilidad de posicionarlo para alimentaciones horizontales o verticales
Admite diversos tamaños de cassette
Usa el software Image Suite: plataforma fácil de usar
diseñada especialmente para el usuario final

 
Flexfit
Flexfix
Aplicaciones veterinarias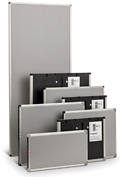 Pantallas y cassettes CR

Encuentre la pantalla y el cassette que se adapte a las necesidades de sus aplicaciones clínicas.

Póngase en contacto con nosotros


Image Suite Software

A complete "mini-PACS" imaging acquisition and archiving software solution for Vita CR and Classic CR systems.

Especialidades Clínicas

Diseñado para una variedad de aplicaciones de los sistemas de ayuda Vita clínicos destacan: