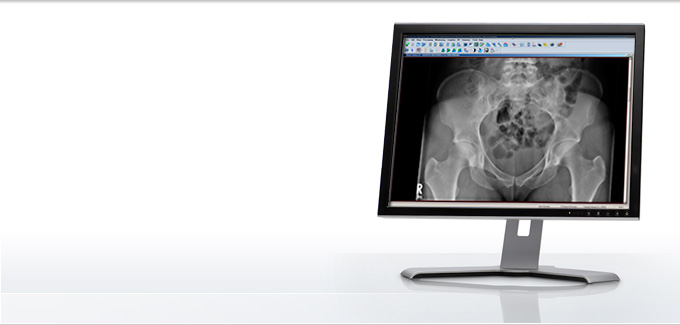 CARESTREAM PACS MX Workstation
Improve workflow by providing a centralized image review platform.  Achieve an immediate cost savings by reducing or eliminating film.
Expands the reach of CR and DR systems by providing an  affordable entry point into softcopy review
Optimize film use to reduce costs with intelligent layout arrangement of images to best suit the film size
Options for archiving, low-cost RIS integration, and orthopedic templating
Features
Designed to work with Carestream Health's CR and DR Systems
Flexible and affordable image review expands the reach of CR and DR systems
Receive, store, review, and output images from any DICOM-compliant modality
Expand the reach of digital imaging modalities with this flexible, affordable workstation
Optimize film use and reduce film costs
Stored images can be reviewed and manipulated, using advanced image processing software, then formatted to create the most efficient image size and composition, significantly reducing film usage and cost.
Intuitive interface that is quick to learn and easy to use
In addition, diagnostic capability is enriched by a set of integrated measurement and manipulation tools.
Specs
Options