Terrance P. Callanan, Chief Quality Officer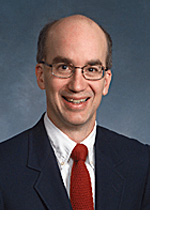 Terrance P. Callanan is Chief Quality Officer for Carestream Health and is a member of the company's senior leadership team. Mr. Callanan is responsible for implementing the corporate eXceed customer experience initiative, building organizational capability through lean and Six Sigma training and certification programs, and driving out waste through quality methods in business practices across the organization.

Prior to assuming this role, Mr. Callanan served as Customer Experience Manager and Six Sigma Champion at Carestream Health and Director of Quality for Global Equipment Manufacturing at Eastman Kodak Company. While at Kodak, Mr. Callanan was the first Six Sigma Program Manager of the Pilot Flow Division and established a Six Sigma culture recognized by the National Association of Manufacturers.

Mr. Callanan has a Ph.D. and M.S. in Statistics from Iowa State University, a B.S. In Statistics (with a biology concentration) from Colorado State University, and a Six Sigma Black Belt from Kodak. He has more than 25 years of experience in driving process improvements at Kodak, Carestream Health and in the Greater Rochester community. He serves on the board of the Greater Rochester Quality Council, co-chairs the Greater Rochester Lean Consortium, and has served as a reviewer for the New York State "Empire State Advantage" program. He has presented and published numerous papers through the American Statistical Association and other quality organizations.