James T. Kelly, Director: American Dental Partners, Inc.; HMS Holdings Corporation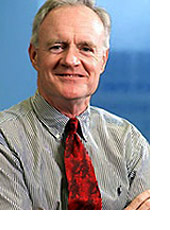 James Kelly is a private investor who formerly served as President and Chief Executive Officer of Lincare Holdings Inc. from 1986 to 1996, and he served as Chairman of the Board of Lincare from 1994 to 2000. Lincare is a publicly traded company that provides respiratory care, infusion therapy, and medical equipment to patients in the home.
Prior to joining Lincare, Mr. Kelly was with Union Carbide Corporation for 19 years where he served in various management positions. Mr. Kelly also serves as a director of American Dental Partners, Inc. (a provider of dental management services) and HMS Holdings Corporation (a provider of cost avoidance and program integrity services to government healthcare programs).