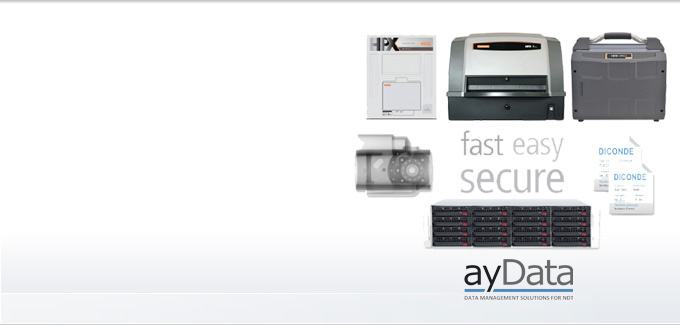 ayData NDT Archive for HPX Digital Systems
As industrial digital radiography continues to grow, so does the demand for the secure storage and easy retrieval of valuable commercial images.
That's why Carestream NDT and ayData, two global providers of NDT DICONDE data management, are partnering, combining Carestream HPX digital image acquisition products with the ayData NDT archive.
ACQUIRE. ANALYZE. ARCHIVE.
Seamlessly integrating this powerful combination delivers a fast, easy, secure and reliable archive solution for NDT.