Terrance P. Callanan, Chief Quality Officer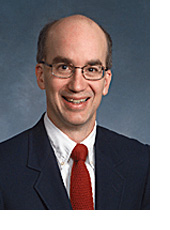 Terrance P. Callanan ist Chief Quality Officer von Carestream Health Inc. und gehört dem Führungsteam des Unternehmens an. Callanan ist für die Umsetzung der Initiative "eXceed Customer Experience" zur Entwicklung von Fähigkeiten im Unternehmen mittels Lean- und Six-Sigma-Schulungen und Zertifizierungsprogrammen sowie von Qualitätsmethoden für Geschäftspraktiken im gesamten Unternehmen verantwortlich.

Zuvor war Callanan Customer Experience Manager und Six Sigma Champion bei Carestream Health sowie Director of Quality for Global Equipment Manufacturing bei Eastman Kodak Company. Während seiner Zeit bei Kodak war Callanan der erste Six Sigma Program Manager der Pilot Flow Division und entwickelte eine von der National Association of Manufacturers anerkannte Six Sigma-Kultur.

Callanan hat einen Ph.D. und M.S. in Statistik der Iowa State University, einen B.S. in Statistik (mit Schwerpunkt Biologie) der Colorado State University und einen schwarzen Six Sigma-Gürtel von Kodak. Er verfügt über mehr als 25 Jahre Erfahrung im Bereich Prozessverbesserungen bei Kodak, Carestream Health und in der Greater Rochester Community. Er ist Mitglied im Ausschuss des Greater Rochester Quality Council sowie stellvertretender Vorsitzender des Greater Rochester Lean Consortium und arbeitete als Prüfer des Programms "Empire State Advantage" des US-Bundesstaats New York. Er hat zahlreiche Papiere über die American Statistical Association und andere Qualitätsorganisationen veröffentlicht.