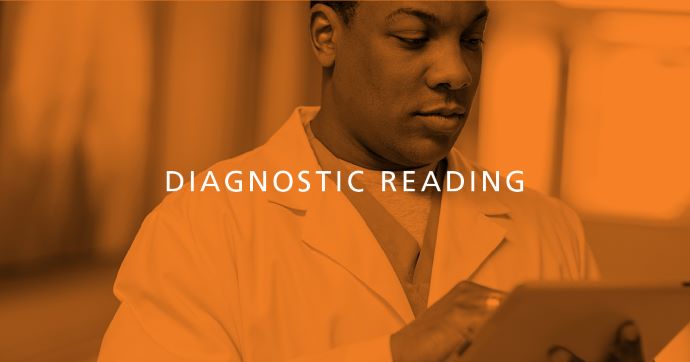 Diagnostic Reading #15: Five "Must Read" Articles on Medical Imaging
Reading Time: 3 minutes read
The roles of brain imaging, mobile imaging, and AI tools in the battle against COVID-19.
This week's articles in Diagnostic Reading include: COVID-19 coping strategies; mobile imaging moves outside hospital walls; AI tool predicts respiratory disease; brain images show COVID-19 effects; and ECR 2020 will be online.
UW rads offer COVID-19 coping strategies – AuntMinnie
Clinicians from the University of Washington in Seattle are offering to their radiologist peers strategies for managing the COVID-19 pandemic. In the article, published in Radiology, the team outlined how the university's three hospitals have coped with the pandemic and how radiology departments can not only protect patients and physicians from transmission of the virus, but also prepare for patient surges.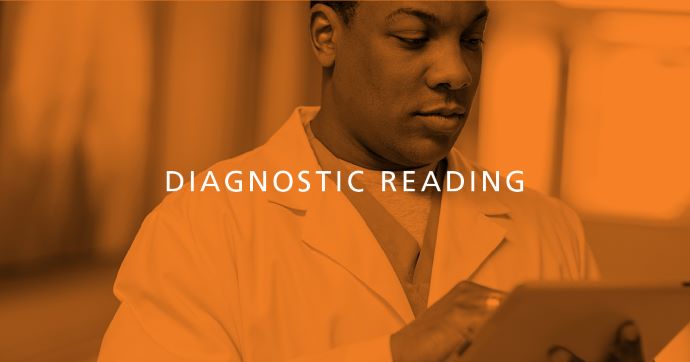 Mobile imaging moves outside hospital walls during COVID-19 pandemic – Everything Rad
The demand for mobile imaging has increased as unlikely locations become urgent care facilities. Read the blog to learn the role of portable imaging during the pandemic and how suppliers like Carestream are stepping up production.
Experimental AI tool predicts which COVID-19 patients develop respiratory disease – Imaging Technology News
An artificial intelligence (AI) tool accurately predicted which patients newly infected with the COVID-19 virus would go on to develop severe respiratory disease, according to a study published in the journal Computers, Materials & Continua. The study also revealed the best indicators of future severity and found that they were not as expected. "We hope that the tool, when fully developed, will be useful to physicians as they assess which moderately ill patients really need beds, and who can safely go home, with hospital resources stretched thin," stated one of the authors.
Brain images reveal possible COVID-19-related "cytokine storm" – Diagnostic Imaging
New CT and MRI images show that the COVID-19 virus can have neurological impacts, causing an "intracranial cytokine storm." Images published in Radiology show a rare complication of influenza and other viral infections, known as acute necrotizing encephalopathy (ANE), in a patient diagnosed with COVID-19 infection.
ECR 2020 will be online-only, not onsite – AuntMinnie Europe
The European Congress of Radiology (ECR) will not take place onsite in Vienna this year, but instead will be a digital-only event from July 15 – 19, the European Society of Radiology (ESR) announced. The ESR said it made its decision because the COVID-19 outbreak had worsened, with Europe becoming the epicenter of the global pandemic. Any registration questions should go to the ESR staff at registration@myesr.org.
#covid19 #diagnosticreading