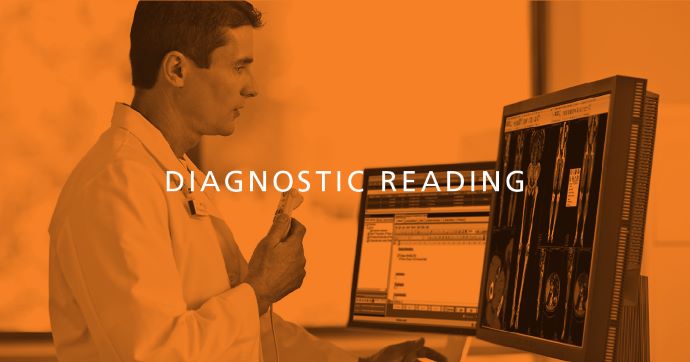 Diagnostic Reading #13: Five "Must Read" Articles on Medical Imaging
Reading Time: 3 minutes read
The impact of COVID-19 in radiology dominates the news.
This week's articles in Diagnostic Reading include: four important radiology measures to help control the spread of COVID-19; expert advice on COVID-19 strategies; chest imaging reveals similar EVALI traits; ACR 2020 meeting will be online; and a review of image capture basics to help acquire the best image possible.
4 ways radiology can control spread of COVID-19 – AuntMinnie
Radiologists from a hospital in China have outlined four measures radiology departments can take to control the spread of COVID-19. Putting aggressive control processes into place is crucial to protect radiology staff, wrote a team of researchers in the Journal of the American College of Radiology. In this particular hospital—and with these procedures in place—more than 3,000 people with fever underwent CT exams from January 21 – March 9 and no radiology staff showed signs of being infected with COVID-19.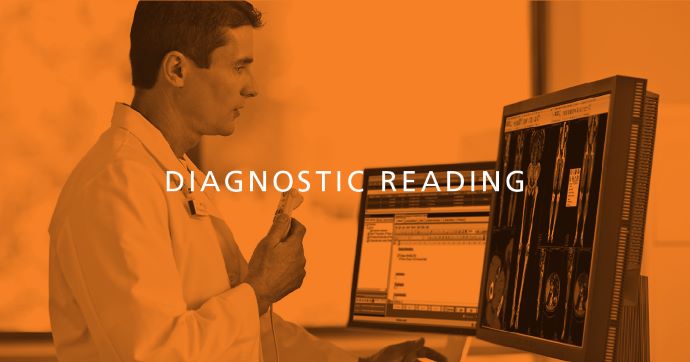 Radiology leaders share coronavirus strategies and best practices – DOTmed Healthcare Business News
As radiologists worldwide face uncertainties in their response to the coronavirus, experts are sharing protocols implemented at their own practices. This article provides suggestions from a panel of radiologists, assembled by the editorial board for the journal Radiology, who compiled policies and recommendations on how their profession can treat patients suffering from COVID-19 symptoms, while protecting hospital staff and other patients. These experts say top priorities for radiologists should be early detection, limiting virus exposure to others, safety precautions, cleaning protocols, training and maintenance of operations and staffing.
RSNA publishes expert consensus on COVID-19 reporting – Imaging Community Exchange (ICE) Magazine
The Radiological Society of North America (RSNA) has released an expert consensus statement on reporting chest CT findings related to COVID-19, published in Radiology: Cardiothoracic Imaging. The statement—endorsed by the RSNA, the American College of Radiology and the Society of Thoracic Radiology—aims to help radiologists recognize findings of COVID-19 pneumonia and provide guidance on reporting CT findings potentially associated with COVID-19, including standardized language to reduce reporting variability.
ACR 2020 moves to virtual meeting format – Imaging Technology News
The American College of Radiology (ACR) Annual Meeting (ACR 2020) is transitioning this year to a completely virtual meeting that prioritizes ACR governance activities. ACR 2020 will be held entirely online May 16 – 19. The ACR 2020 virtual meeting will enable participants to take part in numerous activities, including ACR caucus meetings as well as ACR elections. For more information, see the ACR 2020 Frequently Asked Questions (FAQs) and ACR 2020 Online Program.
Image capture basics for radiology technologists – Everything Rad
Like most technologies, X-ray imaging software is evolving, delivering more automation and improved image quality. However, the fundamental imaging basics for radiologic technologists remain unchanged. Here is a helpful review of the imaging basics: collimation, positioning and technique.
#covid19 #everythingrad #diagnosticreading