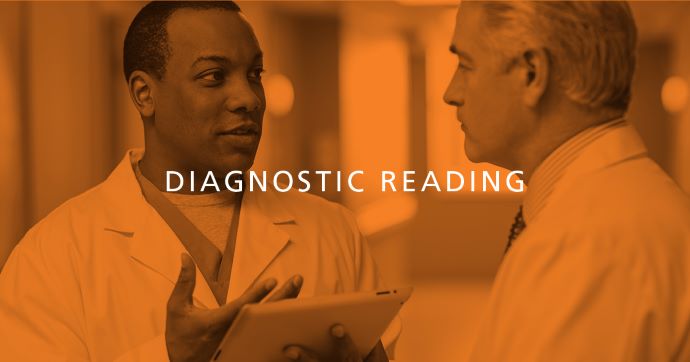 Diagnostic Reading #9: Five "Must Read" Articles on Medical Imaging
Reading Time: 3 minutes read
Coronavirus and its impact on radiology is in the news.
This week's articles in Diagnostic Reading include: how radiologists can help limit the spread of coronavirus; ECR 2020 rescheduled due to coronavirus; radiologists' salaries hit $400,000; some patients fearful of AI; and an increase in radiology subspecialists.
COVID-19 imminent in the U.S.: how radiologists can reduce the spread – Diagnostic Imaging
As the novel coronavirus (COVID-19) begins to spread in the United States, radiologists—medical providers at the front line of diagnosis—must be prepared to handle the looming influx of patients. Because CT scans are recommended as the primary screening tool, it's imperative for radiologists to be familiar with the possible symptoms associated with COVID-19. This article offers guidelines that can help limit the spread of this virus as healthcare services are provided.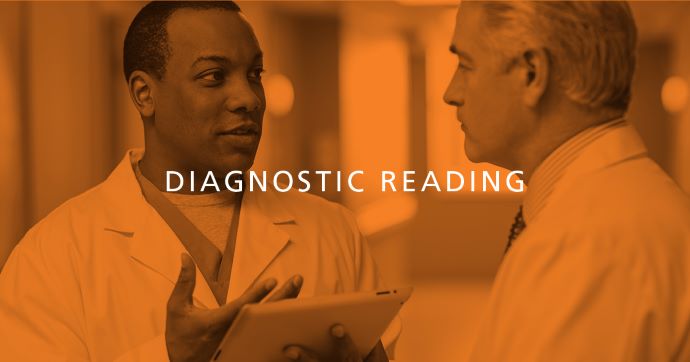 ECR 2020 postponed due to coronavirus – European Society of Radiology
The European Society of Radiology announced this week that it is postponing its annual conference "after careful evaluation of the spreading coronavirus epidemic." The conference, which draws about 20,000 participants, was originally scheduled for next week. The new dates are July 15-19.
Radiologist salaries crash through $400k barrier – AuntMinnie.com
Salaries for U.S. radiologists exceeded the $400,000 mark regardless of the type of imaging modality they subspecialized in for the first time in 2019, according to the latest numbers from SalaryScan, AuntMinnie.com's annual survey of benefits and compensation in radiology.
Patients fearful of artificial intelligence, may require radiologist hand-holding – Radiology Business
Imaging experts with the University of Saskatchewan recently held a patient engagement workshop dedicated to artificial intelligence (AI). Their findings include: some consumers still harbor fears about the unknown in AI and they're worried about losing human connection in care, according to an article in the Journal of the American College of Radiology. Therefore, imaging physicians may need to spend more time quelling patients' fears before diving right into AI in clinical use.
New study finds increased subspecialization among radiology workforce – Axis Imaging News
A study published in the Journal of American Radiology quantifies and characterizes recent trends in the "generalist" versus "subspecialist" composition of the national radiologist workforce. The percentage of radiologists practicing as subspecialists increased from 37% in 2012 and 2013, to almost 45% in 2017. By subspecialty during the study time period, workforce changes were greatest seen in breast, +3.7%; abdominal, +2.4%; and neuroradiology, +1.8%.
#diagnosticreading