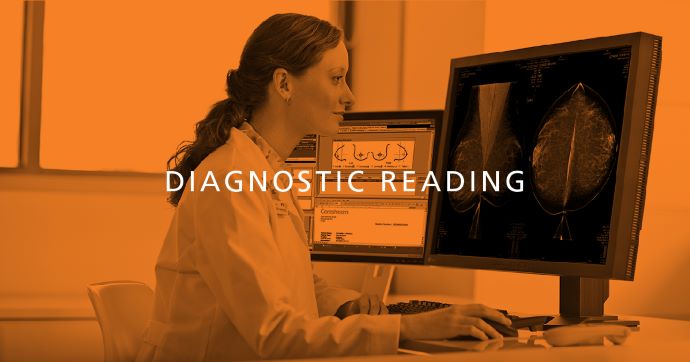 Diagnostic Reading #49: Five "Must Read" Articles on Medical Imaging
Reading Time: 3 minutes read
The top 10 blogs of 2019 and a drop in radiation dose made headlines this week.
This week's articles in Diagnostic Reading include: an RSNA session about AI's disruption to radiology; a look at the top 10 medical imaging blogs of 2019; radiology efforts support drop in dose; RSNA speaker urges colleague support; and CT scan read errors.
RSNA 2019: Disruption wrought by AI to bring opportunity, danger to radiology – Radiology Business
Artificial intelligence (AI) will lower both the costs of supplying radiology services and the payments made for them, according to a speaker at the recent RSNA meeting. However, if practices make the right moves around technology, the business outcome will help lift the specialty's value and expand its markets. Read the blog on the cost-benefit analysis of AI in radiology.
Top 10 medical imaging blogs of 2019 – Everything Rad
Radiology burnout, disruptive technologies and radiologist/patient interaction were among the top topics in medical imaging in 2019. Read Everything Rad's Year in Review to see what other issues made the list.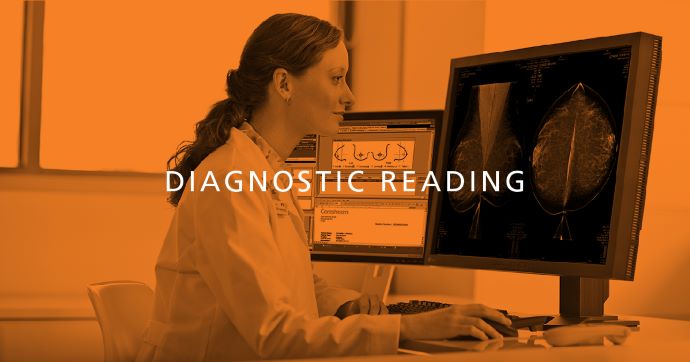 Radiology efforts over past decade led to 20% drop in patient's radiation dose, report shows – Health Imaging
Radiology has undertaken many efforts to reduce patient exposure to radiation during imaging exams, and findings from a report suggest those campaigns have made a significant impact. Doses dropped by 15 – 20 percent among U.S. patients between 2006 and 2016, according to the National Council on Radiation Protection and Measurements. Nuclear medicine, radiography and fluoroscopy, cardiac interventional fluoroscopy and noncardiac interventional fluoroscopy all showed reduced per-patient dose numbers, the report authors found.
RSNA speaker urges greater support for physicians in distress – DOTmed HealthCare Business News
Physicians should support colleagues that they observe in distress, according to a speaker at RSNA 2019. Bad outcomes among patients can leave physicians—called the "second victims" in such cases—feeling isolated, ostracized and less confident in their abilities. At the same time, burnout can cause many to feel anxious, sleep deprived and less confident or dissatisfied with their jobs, negatively affecting their performance, as well as the care and safety of patients. To help support colleagues, the speaker proposed a three-step process, including understanding and practicing collegiality.
CT scan read errors a leading cause of patient injury – Health Data Management
Misinterpretation of scans and films—particularly CT scans—is the leading cause of patient injury involving diagnostic radiologists, according to a study by The Doctors Company, the nation's largest physician-owned medical malpractice insurer. The study analyzed closed malpractice claims against both diagnostic and interventional radiologists. Study findings also include: the most common injury from misinterpretation of a diagnostic study was an undiagnosed malignancy and CT scans were a factor in 34 percent of the cases involving misinterpretation of diagnostic studies.
#everythingrad #diagnosticimaging