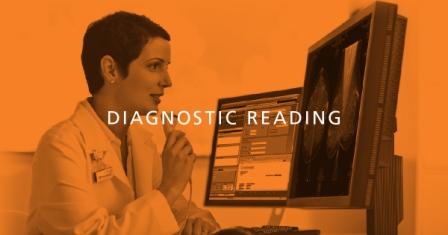 Diagnostic Reading #11: Five "Must Read" Articles on HIT and Radiology
Reading Time: 3 minutes read
HIMSS18, Uber and cybersecurity are in this week's news!
This week's articles in Diagnostic Reading include: HIT leaders push toward free market healthcare at HIMSS18; Uber moves into the healthcare field; new cybersecurity steps being taken by NHS; Austria's new telemonitoring framework to help with disease management; and GP practices in north west London now providing online services.
HIMSS18 day 3 roundup: Federal HIT leaders outline their plan – Healthcare Informatics
This article highlights outcomes from the third day of HIMSS18, including a candid discussion of the federal administration's public push toward free market healthcare in which the patient is empowered through greater interoperability and access. Other topics included application programming interfaces (APIs) and reducing the burden that IT puts on clinicians.
Uber moves into the health space – British Journal of Healthcare Computing
Uber is moving into the healthcare space in an effort to eliminate transportation barriers by helping organizations assign rides through a centralized dashboard. Uber Health says it will allow riders to receive calls with their trip details to their mobile phone or even a landline in the future. More than 100 healthcare organizations have already started using the service as part of the beta program.
Special report: Cybersecurity – Digital Health
According to a newly published review authored by Will Smart, Chief Information Officer of NHS England, only 1 percent of NHS activity was directly impacted by the WannaCry cyberattack. However, the vulnerability of NHS infrastructure was uncovered: an historic underinvestment in network security, unpatched legacy software and unpatchable hardware devices were exposed, along with poor discipline and accountability at the highest levels within individual trusts. This article reviews the status of cybersecurity steps being taken by NHS organizations.
Standardized telemedicine for disease management – HIMSS Europe Insights
A new framework has been set up in Austria to facilitate telemedical infrastructures. These new national telemonitoring guidelines—including mobile care scenarios for diabetes, heart failure, and follow-up care of patients with implants—are said to be the first use cases and might leverage remote medical data surveillance and thus patient safety. Before these programs can be brought effectively into practice, all relevant standards organizations have the chance to comment in order to future-proof the interoperability guidelines.
All GP practices in northwest London sign up to provide online services – Digital Health
All GP practices in north west London have signed up to provide a suite of online services to their patients, which include allowing registered patients to book and cancel appointments, order repeat prescriptions and view their records. Since the online system was introduced, more than 25 percent of registered GP users have used the service with over 83,000 appointments being booked online. It is hoped that over the next year patients will be able to do even more, such as view immunization records and test results.
Blog of the week: Why providers need to incorporate diagnostic images into EMRs – Everything Rad
In this week's blog on Everything Rad, Monique Rasband of KLAS  explains why many EMRs are still lacking "all-important, worth-a-thousand-words diagnostic images". And she provides a strategic approach to moving forward to enterprise imaging. Subscribe today to have new blogs from Everything Rad delivered directly to your email!
#EverythingRad #DiagnosticReading