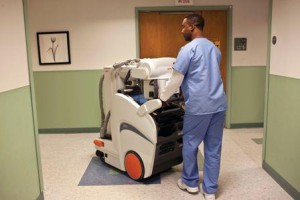 How is Carestream Supporting Efficient Utilization of Dose?
Reading Time: 4 minutes read
Imaging Products and Technologies That Can Help Reduce Dose.
How is Carestream Supporting Efficient Utilization of Radiation Dose?
At Carestream we are doing our part to help minimize radiation dose by delivering high-performance image capture systems and specialized software that can help minimize dose while maintaining high image quality. Here are five of Carestream's dose-related initiatives:
Deliver DR detectors with high detective quantum efficiency
Carestream's DRX Plus 3543C, DRX-1C and DRX 2530C cesium iodide detectors deliver high detective quantum efficiency (DQE), which can produce a higher quality image (defined in terms of signal-to-noise ratio) than a device with lower DQE. Higher DQE can also deliver the same image quality at a lower exposure, which reduces patient dose. Cesium iodide detectors are particularly important for pediatric imaging applications since children's sensitivity to dose is substantially higher than adults.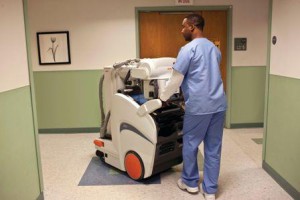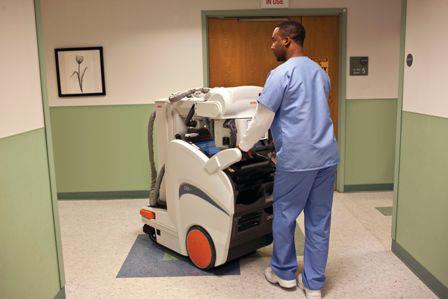 Offer systems that help optimize radiation dose efficiency
Carestream products offer sophisticated multi-frequency image processing algorithms as well as the flexibility to adjust image processing techniques through the modality'sgraphical user interface. Carestream image processing algorithms balance contrast, sharpness and noise appearance as the exposure level is adjusted. Users can adjust image quality parameters to further refine contrast, sharpness and noise appearance to meet the specific expectations of radiologists at each site. Carestream offers pediatric image optimization software for its CR and DR imaging systems that provides recommended image processing and exposure techniques for each of seven pediatric age/weight categories as defined by the FDA.
Provide software that helps users monitor image quality and analyze repeat exams
Our specialized software allows a QC technician or physicist to obtain image acquisition data from Carestream systems across an institution's network. The software compiles data for each captured image such as exam type, exposure index, repeat statistics and technologist ID. It analyzes the data and generates tables of results that can be inspected to quickly identify unusual exposure levels, indicate exam types with abnormally high repeat rates, or flag other image quality issues as they develop. This software allows staff members to take proactive steps to help improve image quality consistency and reduce the percentage of images that need to be repeated.
Support standards compliance and structured reporting
Carestream played a leadership role in developing and implementing the IEC Exposure Index, a standardized radiation exposure index for digital radiography. This standard equips users to more accurately measure and track exposure. The associated Deviation Index allows an immediate evaluation of the acquisition technique compared to the institutional target of exposure for the given exam. Carestream's newest CR/DR software uses the IHE Radiation Dose Monitoring Profile, which collects dose information from Carestream CR and DR systems and sends a structured report to any vendor's RIS or PACS that supports the IHE profile. Carestream has demonstrated its ability to collect and share dose information with other suppliers' systems at IHE Connectathon events. Each modality must have a DAP (dose area product) meter that measures dose and must be able to report dose in order for this data to be sent to a RIS or PACS. The new DRX-Evolution Plus includes an optional DAP and Carestream is marketing DAP meters and a hardware interface that connects to a Carestream console so users of our CR systems and DRX-1 Systems (for room retrofits) can collect and report dose from X-ray equipment manufactured by other suppliers.
Enable RIS to track and display exposure or dose information
Carestream's RIS can currently track and display exposure or dose information from each modality that is able to transmit this data. Physicists at each facility are responsible for creating a formula to calculate dose for each modality based on different variables including weight, body anatomy/density, etc. When it's available, our newest RIS platform is designed to allow physicists to enter formulas for each modality and our RIS will calculate dose based on the initial exposure and the formula for each exam. Dose information for each exam will then be populated into the radiology report and stored in a PACS from Carestream or other suppliers. Carestream's Vue PACS also can transmit dose information to a healthcare provider's dose management system.
In addition to delivering imaging products and technologies that can help reduce dose, Carestream also can store dose information (sent by imaging modalities) in our RIS and PACS—and that information can be shared with a healthcare provider's dose management system. Carestream does not offer a dose management system at this time.


Heidi McIntosh, Manager, Worldwide Marketing, Global X-ray Solutions, and David H. Foos, Director of Research & Innovation Laboratories, Carestream Health