Patient portals and growth of the X-ray detector market are in the news
Articles include: the X-ray detector market is expected to reach $2.9 billion by 2021; experts call for a national medical device evaluation system in the U.S.; a court decision could potentially change the role radiologists play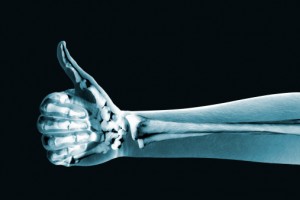 when it comes to determining the medical necessity of a study ordered by a referring physician; patient portals offer access to imaging exam results quickly while also helping patients track their own care and communicate with their doctors; and the Department of Veterans Affairs' Million Veteran Program now has the distinction of being the largest genomic database in the world.
X-ray detector market to reach $2.9B by 2021 – AuntMinnie
The global xray detector market will reach $2.9 billion by 2021, growing at a compound annual growth rate of 5.5%, according to a new report from MarketsandMarkets. The growth will be prompted by technological advances, an increasingly elderly population, government and venture capital funding, volume growth of orthopaedic and cardiovascular procedures and reimbursement cuts for analog systems, MarketsandMarkets said.