Digital Imaging and Healthcare IT Challenges: Advances & Trends for 2016

This post is a continuation of the piece that appeared here on EverthingRad on December 22, 2015. It covers additional imaging and IT trends projected for 2016.
As Beth Walsh writes in Clinical Innovation + Technology, the use of telemedicine expanded significantly
during 2015. Now, REACH Health identifies telemedicine technology trends to watch for over the next year. Here are two of the most interesting:
Growing obsolescence of proprietary hardware and networks:  Proprietary hardware and networks were standard in the early in telemedicine technology. Now, providers are seeking more flexible solutions. Effective telemedicine can be powered by off-the-shelf PC components, standard, low-cost cameras and emerging networking standards such as WebRTC. These products allow providers to choose the most appropriate end-point – whether it be a high-performance cart, a PC or a mobile device such as an iPad or Android.
Richer clinical apps for physicians: To best recreate the bedside experience for doctors and patients, telemedicine solutions should support individual physician preferences. And, they should help healthcare organizations standardize treatment protocols. In response, telemedicine is becoming more adaptable, providing physicians the flexibility to specify how information is displayed and utilized – all within the boundaries of clinical protocols defined by the provider organization. More details here.
Digital Breast Tomosynthesis To Go Beyond Experimental
In October of 2015, Radiology Today published a piece on the present and future of digital breast tomosynthesis (DBT). Authors Lonnie Johnson, MBA, and Missy Lovell, BSN, RN, MBA report that DBT, due to its improved accuracy percentages in breast cancer screening, has already become more popular than digital mammography. Moreover, it requires fewer patient recalls for additional testing.
For these reasons, DBT is no longer regarded as investigational by most experts. Unfortunately, while CMS has made the decision to facilitate access to DBT exams by covering them, private payers have been slower to pay for exams – still perceiving the process to be experimental in nature. In turn, not surprisingly, this has created some difficulties for providers in balancing the demand for DBT with reimbursement.
Unfortunately, it takes time, evidence, and education for providers to accept state-of-the-art technology and approve for payment. A review and understanding of payer requirements and/or a discussion with the top payers is recommended to help DBT readily become readily accessible and reimbursable for patients who will benefit from it. More details here.
Sophisticated Imaging Technology Will Become Even More Dominant in NFL
The October, 2015 issue of Radiology Today placed a special spotlight on imaging the NFL – reporting how many teams are moving forward to bolster their capabilities with full digital X-ray, PACS systems and even MRI. The issue's lead article, by contributor Beth Ortenstein, quotes Matthew J. Matava, MD – past president of the NFL Physicians Society, chief of sports medicine at Washington University, and head physician for the St. Louis Rams – as saying that all 32 NFL teams have X-ray units at their stadiums… and while some are older and some more advanced, all meet the requirements of modern imaging technology.
But bigger things are on the way: several teams, including the Buffalo Bills, Green Bay Packers, San Diego Chargers and San Francisco 49ers have bought Carestream DRX mobile and full-room systems for their stadiums. These systems are designed to accelerate weight-bearing, cross-table and tabletop studies of patients weighing up to 650 pounds, according to a Carestream spokesperson. What's more, the recent agreement between the NFL and players to invest more heavily in player health is likely to accelerate this trend toward state-of-the-art being ready to go on game day. More details here.
For a closer look at Carestream's full portfolio, please visit carestream/com. Part One of this article can be found here.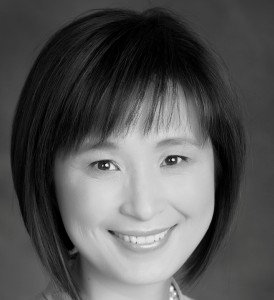 Jianqing Bennett, President, Digital Medical Solutions, Carestream Health