Carestream Focusing on the Road Ahead at RSNA 2018
GENEVA, October 16—Carestream Health is returning to RSNA 2018 (Booth 4705, South Hall), taking place from 25—30 November, to share with visitors the latest developments in its key areas of business: diagnostic imaging technology and healthcare IT. Using demonstration models and practical examples, Carestream's experts will be on hand to showcase and discuss the following: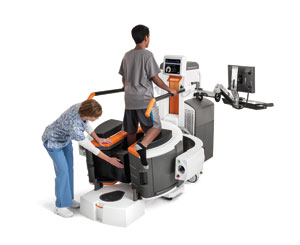 Diagnostic Imaging Systems
CARESTREAM OnSight 3D Extremity System—Using cone beam CT technology this system captures high-quality, low-dose 3D images of patients' upper and lower extremities, including weight-bearing images of knees, ankles and feet. Unlike 2D X-ray, OnSight images do not depend on position or projection; any view can be obtained from the acquired image.
CARESTREAM DRX-Evolution Plus System—This system offers major software and hardware enhancements to help expedite complex medical imaging exams. It delivers greater flexibility in high-ceilinged rooms via an extended tube column; a high-performance generator; an optional table to accommodate patients up to 320kg; LED lighting for enhanced functionality and aesthetics; and forward-looking design specifications.
CARESTREAM DRX-Excel Plus—A two-in-one system that delivers exceptional flexibility and operation by performing contrast exams using fluoroscopy as well as radiology. It can be controlled remotely, with an elevating table that tilts for fluoroscopy exams.
CARESTREAM DRX-Revolution Mobile X-ray System—Featuring excellent image quality and manoeuvrability, with a collapsible column that makes it safer and easier to drive. The system automatically displays the previous technique so technologists can achieve consistent image display, which can help radiologists and physicians detect subtle changes. Image access at the tubehead can help streamline workflow for critical care patients.
CARESTREAM portfolio of DRX detectors—Including its DRX Plus System and detectors—thinner, lighter detectors that deliver enhanced image quality, faster image availability and longer battery life—and DRX Core detectors, which make reliable, high-quality DR imaging more affordable.
Healthcare IT platforms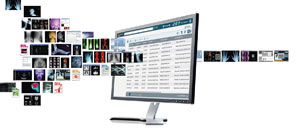 There will also be a chance to learn more about the CARESTREAM Vue Clinical Collaboration Platform. This powerful enterprise imaging solution allows providers to consolidate, manage and share images and data seamlessly. This modular, multi-site, multi-domain and standards-based solution makes patient images and data easily accessible to key stakeholders and provides the backbone for a fully integrated clinical imaging, workflow and reporting infrastructure.
Supporting Carestream healthcare IT solutions include: Vue Motion universal viewer; Workflow Orchestrator to enhance radiology reporting workflow; Vue Archive that accepts DICOM data as well as most common forms of unstructured data; and multimedia Vue Reporting that offers a structured report, embedded VR and hyperlinks to images.
According to Charles McCaffrey, Managing Director, at Carestream Health UK, "We are, as always, looking forward to meeting with existing and potential customers at this year's RSNA. Every year this event allows us to reflect on the progress we have already made as a sector and discuss the solutions we have developed to address radiology teams' current problems, what is driving the industry on and what will most likely affect them in the future."