Richard J. Jebo, Vice President, Supply Chain and Operations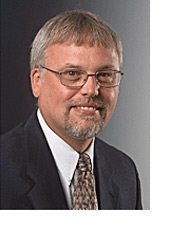 Richard Jebo is Vice President, Supply Chain and Operations for Carestream Health and a member of the company's senior leadership team.
Mr. Jebo has overall responsibility for customer service, demand and supply planning, and physical distribution.
Prior to this, Mr. Jebo was responsible for all worldwide manufacturing and R&D operations for Carestream's Medical Films and Printing Solutions. In that role, his team drove expansion and optimization of the medical film and equipment portfolio, implementing new technology to enable new products such as Managed Print Solutions and MyView Kiosks as well as improved product performance, quality and productivity. The team also made significant advances in contract manufacturing and advanced materials businesses.
Previously, Mr. Jebo served as the General Manager of Carestream's Digital Output Systems business, and prior to that he held management positions of increasing responsibility and scope at Eastman Kodak Company. His broad and diverse background includes Product Development, Process Development, Research, Manufacturing, Service and Business leadership roles.
Mr. Jebo holds a Bachelor of Science in Chemical Engineering from Clarkson University.