Articles include: Dubai hospitals implement 3D printing before surgery; high-tech tracking system helps verify desired patient care activities; social media may be used to obtain patient feedback; docs vastly outperform computer algorithms in diagnostic accuracy; and a visual dashboard brings together key clinical data in ICUs.
Dubai hospitals to implement 3D printing before surgery – AuntMinnie
Soon all Dubai Health Authority hospitals in the United Arab Emirates will be able to print artificial limbs, denture molds, fracture casts, and organ models to simulate surgery before the actual procedure. The new initiative is expected to speed medical procedures, save costs, and help doctors p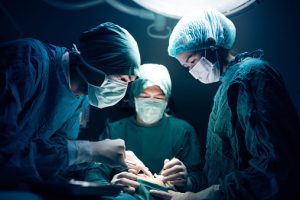 lan complicated surgeries. Also 3D printing will help in providing accuracy in medical education.
Tracking technology serves many purposes in new facility – Health Data Management
A new hospital installed a high-tech tracking system that uses tags attached to clinicians and patients to monitor activity and verify that required actions are being taken. For example, if a patient is not seen by a nurse within a specific time threshold a TV screen at the nurse station notes the time lapse and the appropriate nurse is alerted. Tags on patients let personnel know where they are at all times and let family and friends track the progress of a patient in surgery via a screen in waiting rooms. This system also assists in patient flow, admission and transfer-referral procedures, as well as tracking patients who left without being seen and ED diversions. Continue reading →