In the news: reducing inappropriate imaging and archiving POC ultrasound studies
Articles include: a study that finds radiologists can work with referring physicians to significantly reduce inappropriate imaging; the topic of deconstructed PACS is creating controversy; telehealth initiatives are beginning to gain ground; a study reports it's relatively easy to increase the number of ED point-of-care ultrasound studies being archived on PACS; and functional MRI might help settle an open question over "second impact syndrome" in child and teen football players.
Radiologists' expertise cuts inappropriate imaging
Radiologists who participate in a radiology benefits management program (RBM) by consulting with referring physicians can help reduce inappropriate imaging by at least 20%, according to a new study published in the July edition of the American Journal of Roentgenology. This finding is good news for a specialty long considered to be behind the scenes in patient care.
Deconstructed PACS: 12 Tidbits on Hype, Reality, Caveats, Prospects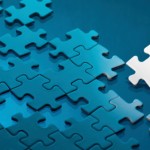 There are few topics that create more controversy in the imaging informatics marketplace than the topic of deconstructed PACS, which could alter revenue flow in imaging IT while yielding a profound impact on vendors' go-to market strategy.