CARESTREAM HEALTH
FOKUS. SITOUMUS.
Teknologia itsessään ei luo tuottavuutta, investointien tuottoa tai kannattavuutta. Tarvitset myös partnerin joka fokusoi tukeen ja huoltoon, asennettuasi laitteesi.
Carestream on, partneri joka välittää yhtä paljon kuin sinä.

YKSI DETEKTORI, MONTA KÄYTTÖMAHDOLLISUUTTA.
Carestream langaton DRX detektori toimii saumattomasti kaikissa DRX tuoteperheen laitteissa. DRX detektori kulkee kätevästi mukanasi ja kasvaa tarpeittesi mukaan.

JOHTAVA RADIOLOGIAN JA TERVEYDENHUOLLON IT-TOIMIJA
The Power of Together

CARESTREAM HEALTH
SUUNNAN NÄYTTÄJÄ
Carestream Health on dynaaminen yritys terveydenhuollon kuvantamistoiminnassa jo yli 100 vuoden kokemuksella. 7000+ työntekijäämme palvelevat asiakkaita 150 maassa ympäri maailmaa.
Tuotamme ja kehitämme ratkaisuja, joiden avulla voitte olla tuottavampia ja antaa potilaillenne parempaa hoitoa.

CARESTREAM HEALTH
INNOVATION.
Luomme innovatiivisiä, elegantteja ja helppokäyttöisiä sovelluksia jotka tarjoavat radiografeille ja radiologeille fiksumman työnkulun joka lisää tuottavuutta ja parantaa potilaiden hoitoa.
Digitaaliset sovellukset jotka kehittyvät kanssasi.
Carestream Health liiketoiminta-alueet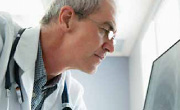 Näyttelyt :
ECR 2019, 27.2. – 3.3.2019 Wien
Sosiaali- ja Terveydenhuollon atk-päivät, 6. – 8.5.2019, Tampere-talo, Tampere
Radiografiapäivät MMXIX, 9. – 10.5.2019 Oulu
ESPR 14.– 18.5.2019, Marina Congress Center, Helsinki
Carestream Käyttäjäpäivät 19. – 20.9.2019, Scandic Helsinki Aviacongress, Vantaa
Sädeturvapäivät 31.10. – 1.11.2019, Tampere-talo, Tampere

Uutiset

Carestream VuePACS järjestelmä on saanut uusia ominaisuuksia ; mm. MR-Perfuusio/Diffuusio, Orchestrator-työnkulun ohjaus- ja laadunseuranta toiminto, yms (Link-Pacs).
DRX Evolution Plus - ja DRX Ascend –röntgenlaitteistot saavuttivat merkittävän aseman vuoden 2018 markkinoilla, jolloin toteuttiin 18 asennusta menestyksen yhä jatkuessa.
Carestream VueMotion yleiskatselin on saavuttanut menestystä maailmanlaajuisesti terveydenhuollon ammattilaisten antamilla arvioilla 2018 KLAS Category Leader -listalla (link).
Mehiläinen on ottanut käyttöönsä osaksi OmaMehiläisen palvelua MyVue potilastietojen portaalin, joka tarjoaa Mehiläisen asikakkaille mahdollisuuden katsoa omia radiologisia tutkimuksiaan.
Asiantuntija Seppo Salste vahvistaa Carestream Health Finland Oy:n toimintaa huoltotiimin jäsenenä.
VSSHP & Satakunta päivittää uudelle teknologia alustalle Vue Pacs järjestelmän.
Santax Medico Oy on Carestream eläinpuolen jälleenmyyjä. Tuotteet käsittävät levykuvauslaitteet, röntgenlaitteet, mini-Pacs –laitteet ja analogian filmituotteet
Tuotteet