Michael L. Smith Joins Carestream Health Board Of Directors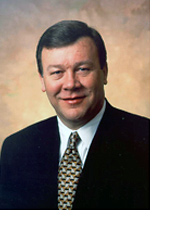 ROCHESTER, N.Y., Nov. 12 — Michael L. Smith, former Executive Vice President and Chief Financial Officer (CFO) for Anthem, Inc., and its subsidiaries, Anthem Blue Cross and Blue Shield, has joined the Board of Directors for Carestream Health, Inc.
Carestream Health is a world leader in medical and dental imaging and information technology products, molecular imaging systems and non-destructive testing products.
Smith, who retired in 2005 from Anthem, one of the largest health benefits companies in the United States, previously served as Chief Operating Officer and CFO of American Health Network, a former Anthem subsidiary that provided physician practice management services to primary care practices in three states.
Prior to joining Anthem, Smith was Chairman, President and Chief Executive Officer (CEO) of transportation company, Mayflower Group, Inc. He began his career in the Indianapolis office of Arthur Andersen & Company after graduating from DePauw University in 1970.
Smith currently serves on the Boards of Directors for several businesses, including Emergency Medical Services Corporation, Inc., the nation's largest emergency medical services provider; Kite Realty Group Trust, a real estate investment trust, or REIT; Vectren Corporation, a progressive energy-holding company; and HH Gregg Appliances, Inc., one of the nation's leading retailers of home appliances and consumer electronics. He also serves on the Boards of Finishmaster, Inc., and its parent, Ldi Ltd., and Calumet Specialty Products Partners, L.P.
Additionally, Smith serves on the Board of the Central Indiana Community Foundation and is a member of the Board of Trustees of DePauw University, the Indiana Commission for Higher Education and the Lumina Foundation for Education.
Smith is a founding member of Cardinal Equity Partners, a mid-market private equity investment fund headquartered in Indianapolis, Ind.
"We are excited that Michael has joined our Board," said Robert M. Le Blanc, Chairman of Carestream Health's Board of Directors. "His solid understanding of the healthcare market and great track record in management and as a director will be invaluable to our company."
With the addition of Smith, Carestream Health's Board of Directors now has eight members. They are: Board Chairman Le Blanc, a Managing Director of Onex Corporation, one of Canada's largest corporations; Joseph F. Dooley, former President of The Proctor & Gamble Company's Duracell business and Gillette North America operations; Robert M. Haft, Chairman, MainStreet Lender, a direct national commercial lender; Kevin J. Hobert, Carestream Health's CEO; James T. Kelly, a private investor, who previously served as President and CEO of Lincare Holdings Inc., a provider of in-home respiratory care, infusion therapy and medical equipment; and Eliot L. Siegel, M.D., Professor and Vice Chair, University of Maryland School of Medicine, Department of Diagnostic Radiology, and Chief of Radiology and Nuclear Medicine for the Veterans Affairs Maryland Healthcare System.
Full bios of each board member can be found on Carestream Health's web site,
http://carestreamhealth.com/board-directors.html.
                                                                                           ###
About Carestream Health, Inc.
Carestream Health, Inc., is a leading provider of dental and medical imaging systems and healthcare IT solutions; molecular imaging systems for the life science research and drug discovery/development market segments; and x-ray film and digital x-ray products for the non-destructive testing market. The company was formed in 2007 when Onex Corporation (TSX: OCX.TO) purchased Eastman Kodak Company's Health Group. For more information about Carestream Health, contact your Carestream Health representative or visit www.carestreamhealth.com.
2008