Green Bay Packers Install Carestream's Digital X-ray System To Provide Immediate Access to Medical Images of Injured Players
ROCHESTER, N.Y., Sept. 23 — The Green Bay Packers football team purchased and installed a CARESTREAM digital X-ray system at Lambeau Field that can capture and display digital X-ray images of injured players in seconds. The new system converted the stadium's existing X-ray room to a fully featured digital imaging solution that can provide excellent image quality at lower exposure levels than the previous system.
"Carestream's DRX-1 system delivers high quality X-ray images in seconds that NFL physicians can use to evaluate and diagnose injuries for players on the home and visiting teams. This technology allows us to meet the requirements of our EMR (electronic medical records) system and equips staff members to view X-ray images from the sidelines on game day using their tablets," said Pepper Burruss, Athletic Trainer, Green Bay Packers. "This embraces the mission of our medical staff to deliver the highest quality care in the safest and most expeditious manner available."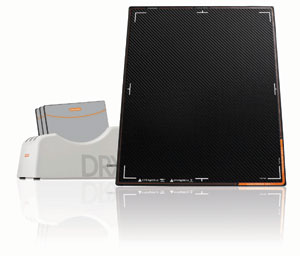 This installation spotlights Carestream Health's focus on providing the latest diagnostic imaging technology for use in sports medicine. The Buffalo Bills and San Diego Chargers football teams and other professional sports teams also have installed Carestream's digital X-ray systems for use in diagnosing player injuries.
"Our digital imaging systems are being widely adopted by sports organizations because they offer immediate access to high-quality images. Having the ability to quickly and accurately assess an athlete's condition can help prevent further injury," said Diana L. Nole, President, Digital Medical Solutions, Carestream. "We also are investing in the research and development of new digital imaging systems for use in sports medicine that will offer additional advantages, particularly for diagnosis of traumatic brain injuries."
The DRX-1 system is part of Carestream's flexible family of wireless DRX systems that includes portable and room-based X-ray systems. Carestream offers the ability to retrofit existing room or portable imaging systems with DRX detectors, which enables healthcare providers to affordably convert from film or CR to a fully featured digital radiography solution.                                         
###
About the Green Bay Packers
The Green Bay Packers are an American football team based in Green Bay, Wisconsin. They are members of the North Division of the National Football Conference (NFC) in the National Football League (NFL). Green Bay is the third-oldest franchise in the NFL, having been organized and playing since 1919. The Packers are the only non-profit, community-owned major league professional sports team in the United States. They have recorded 13 NFL World Championships, the most in the NFL. Regardless of the team's performance, every Packers game at City Stadium/Lambeau Field has been sold out since 1960. Despite the Packers having by far the smallest local TV market, the team has developed one of the largest fan bases in the NFL. Each year the Packers consistently rank as one of the top teams in terms of popularity. For more information visit www.packers.com.