Carestream Will Debut Clinical Collaboration Platform that Provides Physicians with Single View of Patient Records and Information
New Platform Helps Reduce Cost; Improve Processes for Providing, Managing, Receiving and Reimbursing Patient Care
ROCHESTER, N.Y., Nov. 12 — Carestream will debut its new Clinical Collaboration Platform that can boost collaboration around clinical data; break down walls between ancillary departments, sites and networks; and provide physicians with a single view of critical patient records and information at the 2014 Radiological Society of North America (RSNA) conference.
This new healthcare IT platform employs Carestream's intelligent Vue Archive to archive and exchange clinical content in DICOM and/or non-DICOM formats. However, this platform goes beyond the traditional capabilities offered by a vendor-neutral archive (VNA) by embedding intelligent lifecycle management and meta-data management to intelligently manage multiple archives without costly replacement. The Clinical Collaboration Platform is now available worldwide.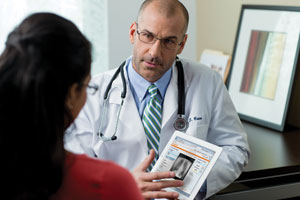 Understanding the need for healthcare departments to maintain their autonomy while sharing a common workflow, Carestream will demonstrate its data ingestion workflow via mobile devices as part of a work-in-progress linked to this platform.
The Clinical Collaboration Platform also incorporates Carestream's MyVue patient portal that gives patients more control over their clinical data by enabling secure access as well as the ability to share data and reports with other physicians.
Carestream recognizes the growing importance of patient engagement in the care process, as well as the change in reimbursement due to capitation, quality and patient satisfaction rates. Providers need clinical data to be easily ingested so it can be analyzed and sent to health insurance payers.
Embedding Carestream's Vue Motion zero-footprint viewer into an organization's EMR can maximize the ability for physicians to collaborate. Physicians can conveniently access 3D/MPR images, interactive reports and video streaming from their mobile devices or workstations. Carestream will showcase added native reporting capabilities to capture clinical notes as a part of this approach.
"Equipping clinicians and patients with a new generation of clinical content capture and review workflow tools delivers a more holistic view of the patient's condition and can lead to better treatment decisions," said Ludovic d'Aprea, General Manager, Global Healthcare Information Solutions, Carestream. "Advanced information lifecycle management combined with business intelligence provides data export and analytics that can facilitate quality metrics reporting. Our goal is to enhance collaboration for all those involved in the integrated care pathways regardless of their location."
For example, the Clinical Collaboration Platform can facilitate teleconsultancy with remote specialists who can access multi-media reports containing embedded hyperlinks to key findings within the image data on their mobile devices using a zero-footprint viewer. It also expands information exchange capabilities by allowing clinical images to be shared outside a health system, provides standards-based integration of platforms, and can be used as part of regional exchanges or HIE.
"Being able to obtain advanced diagnostic information from specialists can greatly improve the delivery of healthcare in rural areas across the globe, as well as address the shortage of specific ancillary services," d'Aprea said. "Rapid access to specialists is beneficial in a variety of urgent care situations where an on-site consultation would be preferred but is not logistically possible."
As part of Carestream's "Knowing Matters" strategy, Carestream's Vue portfolio of healthcare IT solutions is designed to offer greater value and insight for clinicians, foster collaboration, control costs and streamline dataflow. The company's Vue solutions amplify the clinical, business and IT value of radiology services.
To view information about Carestream products being demonstrated at RSNA or to make a booth appointment, please visit www.carestream.com/rsna.