ROCHESTER, N.Y., July 21 — Two leaders in the nondestructive testing industry are joining forces to provide new, hands-on training for NDT technicians and companies who want to optimize their use of digital radiography.
The American Institute of Nondestructive Testing (AINDT) recently acquired a 21,600 sq. ft. facility in Baxter, MN, that will feature a new Carestream NDT Digital Imaging Training Center. Carestream is equipping the center with the latest digital imaging technology for the digital radiography classroom and laboratory, which will be designated as the Advanced Industrial Radiographic Training Academy. The training classes will begin August 10–14.
The Academy will offer personalized training on new Carestream NDT technology so technicians can become proficient in both digital and computed radiographic techniques, terminology and software navigation. These courses will provide students with the understanding needed to evaluate, qualify and implement digital technologies into production environments.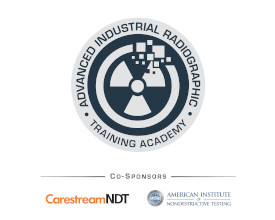 Carestream NDT computed radiography (CR) and digital radiography (DR) classroom training will be offered six times each year in 24-hour and 40-hour formats. These courses surpass the instructional outline and criteria specified in the ASNT Recommended Practice SNT-TC-1A, ANSI/ASNT CP-189, ASNT Standard Topical Outlines for Qualification of Nondestructive Testing Personnel (ANSI/ASNT CP-105), ASME and NAS410 (Non-Film). "The company has taken this step to more fully support its customers, with highly accessible training in what is an increasingly competitive marketplace for every NDT application," said Marty Graen, Worldwide General Manager for Carestream NDT. "This collaboration will leverage the best of both organizations. While we have delivered world-class training in the past, this will enable us to provide the infrastructure our customers need including refresh training,
full-time Level III instructors, complete certification databases and online training for around-the-clock access to critical knowledge. In addition to these benefits, the partnership enables Level III instructors to go onsite to teach customers in their environments."
Don Booth, Founder and CEO of AINDT, advised that this new training program is ideal for people already working in NDT who want to upgrade their skills and transition from film to digital radiography. "Industry standards have changed and continue to evolve, and NDT technology is going digital. Bottom line: it's all about the final image, and Carestream NDT technology offers high-resolution image advantages for accurate analysis and file sharing to companies and technicians. This training includes learning how to use Carestream's newest NDT equipment and emphasizes how to use the powerful Carestream NDT INDUSTREX V5.2 Software."
"Another big highlight of the partnership with Carestream is that once someone pays for a class, they can access support from AINDT instructors and the associated online material specific to Carestream NDT products as they need it throughout their career—which is a first in the industry," said Mr. Booth.
Nondestructive testing personnel who participate in classes at the Academy will learn from both Carestream NDT professionals and AINDT's top-tier instructors, all of whom are certified to Level III in a wide variety of inspection modalities that serve the petroleum, pipeline, energy, transportation and engineering industries, whether in-house, onsite or out in the field.
###
About the American Institute of Nondestructive Testing (AINDT)
The American Institute of Nondestructive Testing offers online and hands-on training for individuals wanting to start a career in NDT, as well as provides NDT training to corporations across the nation. AINDT offers the most convenient and affordable NDT training programs available. Their NDT Technologies Certificate Training Program gives graduates the skills to enter into a rewarding new career in Nondestructive Testing. Their Certified Welding Inspector (CWI) Exam Prep course follows the blended learning philosophy as well. AINDT's CWI course is a combination of online and hands-on training. For more information visit www.trainingndt.com, email instructor@trainingndt.com or call 855-313-0325.