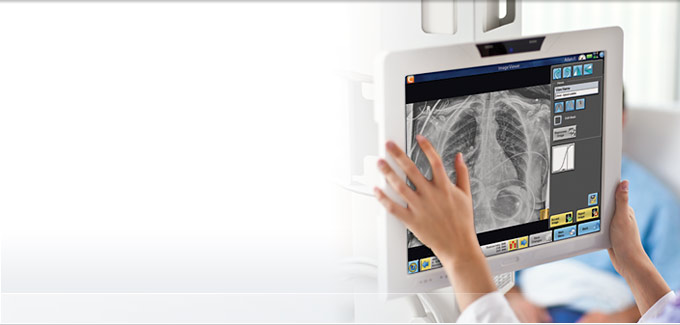 DIRECTVIEW DR & CR Software
A single software solution for greater productivity
You rely on Carestream CR and DR systems for quality image capture. Now a single software platform powers them both. CARESTREAM DIRECTVIEW V5 DR and CR Software eliminates the need to learn and use multiple programs, and offers a broad range of options to add-on features to meet your specific needs.
Software Benefits
Options
Specialty Applications
Software Benefits
Options
Complete the performance picture
Choose from diverse software options for your imaging needs:
Also available:

Workflow

Remote Operations Panel
Remote Patient Data Entry
IHE Scheduled Workflow
DICOM Modality Worklist
Procedure Mapping
Auto-Correct for Image Display
Prior Image Review
Patient CDs
Advanced Trauma

*Consult with your sales representative for the standard and optional features for specific Carestream products.

Processing

IHE Dose Reporting
Grid Detection and Suppression
Pneumothorax Visualization
Low-Exposure Optimization
Black Surround
Specialty Applications

CARESTREAM Extend Program

Take your legacy DR and CR systems to a higher level with a CARESTREAM DIRECTVIEW CR and DR software upgrade.