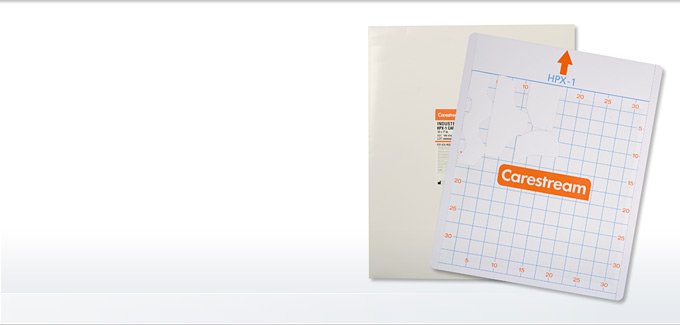 HPX-1 Digital Plate Carrier
Enhance your HPX-1 experience
The HPX-1 Digital Plate Carrier offers a new way to scan small or irregular shaped imaging plates using your HPX-1 Digital System. Its easy-to-use design will have you up and running in minutes. No matter what the shape (as small as 1"x1"), the carrier will deliver.
Combine multiple plates into one scan and improve your overall throughput.
Comes complete with a protective case and simple instructions for use.
Features
System Specifications
Order Information
Features
Carrier offers a simple, cost effective and convenient way to run small or irregular shaped plates on your HPX-1 system
Scans one or multiple plates simultaneously, increasing workflow
Accommodates virtually any size/shape plates (down to 1"x1") that fit within the scan area
Robust design built for a minimum of 300 scans under the worst conditions
Unique design allows for simple application and removal of imaging plates
Flexible construction with a special surface finish holds plates securely in place
Easy to read grid divided into 5 cm increments makes identifying the dimension of the scan area simple
Carrier grid printed in blue for easy reading in low light conditions
Custom case included for secure storage and transport
System Specifications
Order Information