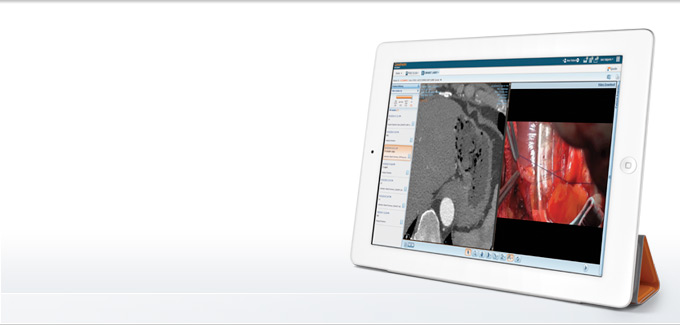 CARESTREAM Vue Zero-Footprint Explorer
A single point of access to a range of advanced services.
Vue Explorer – a module within Carestream's Clinical Collaboration Platform – is a Web-based, zero-footprint portal providing a consolidated patient portfolio view from multiple data sources, leveraging standards such as DICOM and XDS. It serves as the access point and launch pad for services including order entry, ingestion and mobile capture, and metadata tagging. The module also offers end-user-customizable views with patient-, orders- or exam-based context filtering, as well as zero-footprint management of records – including patient demographics, billing information, and referring physician details.
Order Entry
Ingestion and Mobile Capture
Metadata Tagging
Electronic Medical Records
Order Entry
Ingestion and Mobile Capture
Metadata Tagging
Electronic Medical Records