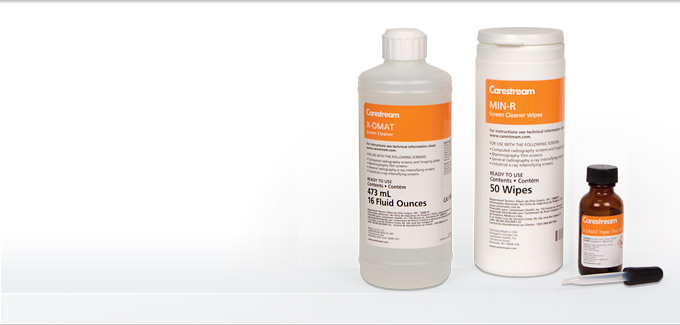 Screen Cleaner for Mammography
The screen cleaner is specially formulated to optimize the superb image quality of the MIN-R Screen Film Systems. Designed for care of MIN-R 2000, MIN-R 2190, and MIN-R mammography screens, the cleaner helps eliminate dust and dirt that can cause minus density artifacts on the film.
Features
An important part of the Screen Film systems, screen cleaner is the recommended screen cleaner for mammography applications.
Screen cleaner is also available in convenient screen cleaner wipes.
Available Sizes