Carestream NDT Unveils New, High-Resolution and Compact Detector For Nondestructive Testing Market
ROCHESTER, N.Y., Aug. 20 — Carestream's Nondestructive Testing (NDT) group is adding another product to their family of digital radiography (DR) products: the HPX-DR 2530 high-resolution, compact detector. The detector has a 98μm resolution for a higher level of defect detection and analysis.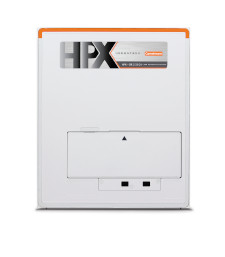 Measuring only 250 x 300mm and with a thin profile at 14.7mm, it also adds the capability of NDT inspections in confined spaces. Both features combined make this detector especially useful for a broad range of NDT commercial applications. As with all Carestream NDT detectors, it comes with tungsten shielding allowing a higher cumulative dose on the detector while preserving image quality.
The HPX-DR 2530 detector works with Carestream's award-winning INDUSTREX Digital Viewing Software. The INDUSTREX software suite operates seamlessly across all Carestream NDT computed radiography (CR) and DR modalities. Customers can easily add the new detector to their tool set of imaging equipment without having to purchase and learn new software.
"The HPX-DR 2530 was developed with our customers and allows them to see more with higher resolution and do more with its compact size. We're so confident in the design and reliability of this new detector that we are offering a two-year warranty," said Marty Graen, Global General Manager for Carestream NDT. "In the US and Canada, Carestream is also offering a replacement loaner if the detector does require service during the warranty period—which is a unique option in the industry. This benefit increases customer uptime and eliminates having to purchase back-up detectors," added Mr. Graen.