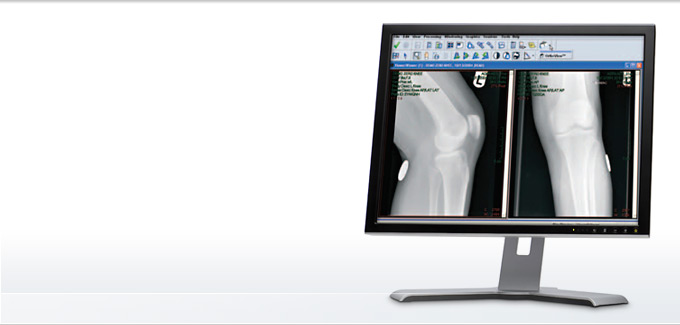 ORTHOVIEW Orthopaedic Digital Templating for CARESTREAM PACS
The ORTHOVIEW Orthopaedic Digital Templating solution enables surgeons to perform orthopaedic planning and templating pre-operatively, using digital images. A cost-effective licensing model allows concurrent use of workstation licenses. Templating is convenient and productive due to ability to participate from either local or remote Carestream Health workstations. Scale a solution to fit your specific needs - private practice, imaging center, clinic, or hospital.
Features
Scalability
This application integrates with any size CARESTREAM PACS. Scale to suit any size facility with cost-effective licensing model for concurrent use or workstation licenses.
Accurate orthopaedic templating in a "filmless" environment
Digital data for templates provided by prosthesis manufacturers. Intuitive wizards simplify planning and templating. Automatic or manual sizing of templates.
Seamless integration
Launch from any CARESTREAM PACS from a single action button. Image sharing is transparent between CARESTREAM PACS and the ORTHOVIEW application. Templated exams and reports are automatically stored in the PACS and become part of the patient record.
Specs