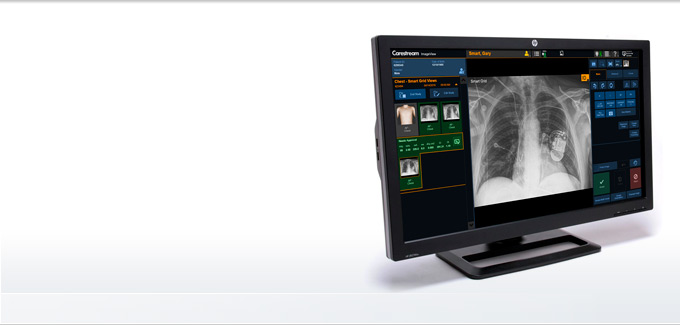 ImageView Software
Our newest clinical acquisition software platform designed to support advanced applications and take your productivity and patient care to the next level. Now available with the DRX-Revolution Mobile X-Ray System and our OnSight 3D Extremity System. Additional DR and CR systems will be supported in future releases.
Not available in all countries. Contact your local Carestream representative to learn more.
Benefits
Features/Options
Benefits
The software platform combines advanced image processing and robust functionality for greater efficiency across the enterprise.
Provides a simplified and intuitive user interface.

Offers a common user experience.

Supports automated workflow with uniform protocols.

Delivers market-leading image processing.

Supports advanced applications.

Ensures ongoing product security to protect data.
Features/Options