Carestream Confirmed the Preferred Partner for Italian Radiology Regional Projects
Agreements signed in Three regions for over $25M
ROCHESTER, N.Y., June 4 — Carestream recently signed three important multi-year contracts to implement his Vue Clinical Collaboration Platform (video) and DR Imaging Solutions with Emilia Romagna, Liguria and Molise regions for a total of over $25M.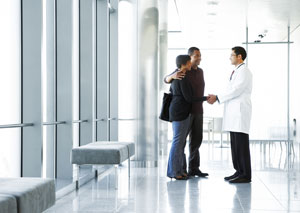 "Our goal is to help healthcare facilities to offer better services to their patients through the introduction of advanced technology and process innovations," explains Fabio Tigani, Country Sales Manager of Carestream Health Italy. "This is what our partners expect and why they chose us for their digital upgrade path."
The "Area Vasta Emilia Centro" is a point of reference for over 1.3 million citizens, bringing together a network of 18 health facilities and over 7,000 healthcare professionals managing over 1,5M radiological examinations per year. The Ligurian agreement involves initially ASL 1 Imperiese Trust, the ASL 2 Savonese Trust and the ASL 5 Spezzino Trust, for a total of 10 health facilities with more than 1000 healthcare professionals. The aim is to create an integrated regional solution for patient diagnostic images. In Molise, the project envisages the creation of a single network of images coming from all the regional hospitals and healthcare facilities, where over 250,000 radiological examinations are performed per year.
More than 830 radiologists will have access to the Carestream Clinical Collaboration Platform which will facilitate collaboration between healthcare professionals in order to improve the patients' experience. State-of-the-art multimedia reports and advanced visualization modules that include, for example, neuroradiology tools, oncology lesion management, orthopedic measurements and specialized breast imaging tools, will make it easier for professionals to treat complex diseases.
The departments of all the health facilities will have access to the patient images through the 2019 KLAS Category Leader Universal Viewer module of the Carestream Clinical Collaboration Platform, which will guarantee safety and protected use also via smartphone and tablet. This solution will enable more than 8,000 clinicians to work together on patient care. Web access to all reports and diagnostic images and the possibility of sharing "live" views securely between health professionals, will ensure faster assessments and more precise diagnoses.
"It is a significant accomplishment for us to be able to help achieve more accurate diagnoses and improve reporting times with the aim of helping operators in their working day," said Michele Ferrarese, Managing Director of Carestream Health Italy. "We have always gained the trust of the most important healthcare organizations that together with us want to undertake a path of growth and digital transformation."