Joseph Ruh, General Counsel and Corporate Secretary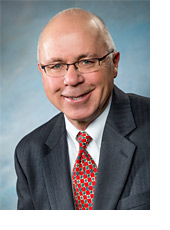 Joseph F. Ruh is General Counsel and Corporate Secretary and is a member of the company's senior executive leadership team. In this role, he leads the company's worldwide legal organization.
Mr. Ruh brings 30 years of corporate legal experience in working for high-technology organizations with global operations. Formerly Deputy General Counsel and Assistant Corporate Secretary for Carestream, he served as the company's lead attorney for its medical and dental businesses. In addition to managing intellectual property and complex commercial transactions, he provided counsel on labor and employment policies and related litigation.
Prior to joining Carestream, Mr. Ruh spent 16 years in various roles within Eastman Kodak Company's Legal Department, including serving as lead attorney for Kodak's Internet group, and as division counsel for its digital imaging and motion picture organizations. He also provided worldwide legal support for Kodak's advertising, sponsorship and marketing programs, and intellectual property licensing activities.
Before his career at Kodak, Mr. Ruh was in-house counsel at Computer Consoles, Inc., a subsidiary of Nortel, and prior to that he practiced corporate and securities law at the Rochester law firm of Harris Beach.
Mr. Ruh holds a Juris Doctorate from the SUNY Buffalo Law School, and a B.A. in History and Political Science from the University of Rochester.
.