Robert M. Le Blanc, Senior Managing Director, Onex Corporation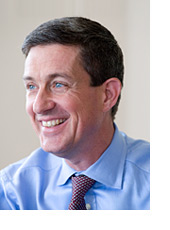 Einstieg bei Onex: 1999
Branchenfokus: Healthcare, Financial Services
Seit seinem Einstieg bei Onex hat Robert Le Blanc alle Firmenübernahmen bei Onex im Gesundheitssektor geleitet, wie z. B. die Übernahme und anschließendes Betreiben der Emergency Medical Services Corporation, des Center for Diagnostic Imaging, der Magellan Health Services und die Übernahme von Carestream Health, der Skilled Healthcare Group und von ResCare. Er leitete zudem die Übernahmen von USI Insurance Services und von The Warranty Group.
Er ist der Director der Magellan Health Services, von ResCare, der Skilled Healthcare Group, von The Warranty Group, Carestream Health, USI Insurance Services, Cypress Insurance, First Berkshire Hathaway Life und de Connecticut Children's Medical Center.
Seine Karriere begann er bei General Electric, anschließend arbeitete sieben Jahre bei Berkshire Hathaway, bevor er zu Onex wechselte.
Robert Le Blanc erwarb seinen M.B.A. an der New York University und seinen B.S. an der Bucknell University.