Robert Haft, Chairman, Ambient Healthcare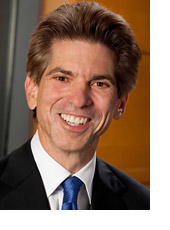 Robert Haft ist derzeit Chairman von Ambient Healthcare, einem Spezialapotheken- und Infusionsunternehmen, das Patienten medizinische Versorgung zu Hause, in Ärztezentren, Arztpraxen, Pflege- und anderen Gesundheitseinrichtungen bietet. Er hat fünf Finanz-, Investitions- und Einzelhandelsunternehmen gegründet und geleitet sowie den Börsengang dreier Unternehmen an der NASDAQ gelenkt und war CEO bzw. President von zwei Aktiengesellschaften mit Umsätzen in Höhe von 1 Milliarde US-Dollar und jeweils mehr als 10.000 Teilhabern. Darüber hinaus war er der leitende Manager einer Firma, die Know-how und Kapitalinvestitionen in kleine Privatunternehmen und Immobilien anbietet.
Mehr als 15 Jahre lang war Robert Haft Partner und Director eines privaten Immobilienunternehmens, das Eigentümer von 25 Einkaufszentren ist, und CEO, President bzw. Director von Unternehmen, die 750 Buchhandlungen, Vitamin- und Automobilteilgeschäfte, Supermärkte und Drogerien eröffneten und führten. Er war Director von drei öffentlichen Finanzinstituten, fünf weiteren Aktiengesellschaften und mehreren Privatunternehmen.
Robert Haft erwarb seinen MBA an der Harvard Business School, seinen Master in Design in Harvard und seinen Bachelor of Science in Wirtschaftswissenschaften an der University of Pennsylvania, Wharton School.