Richard J. Jebo, Chief Supply Chain & Logistics Officer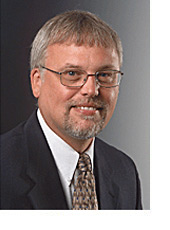 Richard Jebo ist Chief Supply Chain & Logistics Officer bei Carestream Health und gehört zum Führungsteam des Unternehmens.
Er ist für den Kundendienst, die Bedarfs- und Bereitstellungsplanung und den Vertrieb der Geräte verantwortlich.
Davor war er für die weltweiten Fertigungs- und R&D-Prozesse für Carestream Medical Films and Printing Solutions zuständig. Im Rahmen dieser Tätigkeit erweiterte und optimierte sein Team das Portfolio an medizinischen Filmen und Geräten, implementierte neue Technologie, die neue Produkte, wie Managed Print Solutions und MyView Kiosks, möglich machten, und verbesserte die Leistung, die Qualität und die Produktivität der Produkte. Außerdem hat sein Team erhebliche Fortschritte in der Auftragsfertigung und im Geschäftsbereich der erweiterten Materialien erzielen können.
Vorher arbeitete Richard Jebo als General Manager im Geschäftsbereich für digitale Ausgabesysteme bei Carestream und vor dieser Tätigkeit hatte er verschiedene Managementpositionen mit größeren Verantwortungs- und Aufgabenbereichen bei der Eastman Kodak Company inne. Sein breit gefächerter Hintergrund umfasst Tätigkeiten in der Produkt- und Prozessentwicklung, in der Forschung, Fertigung, Service und Unternehmensführung.
Richard Jebo hat einen Bachelor of Science in Verfahrenstechnik der Clarkson University.