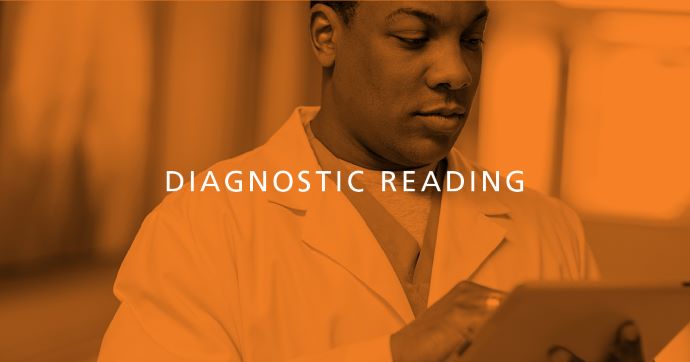 Diagnostic Reading #32: Five "Must Read" Articles on HIT and Radiology
Reading Time: 3 minutes read
In the news this week: radiology's role in sports reports; and radiographer stress.
This week's articles in Diagnostic Reading include: radiologists play central role in pre-signing athletes; RSNA 2019 to expand AI Showcase; provider stress can affect patient safety; imaging market (and challenges) could rise in the future; and radiologists need to increase free access to research.
Imaging proves pivotal in presigning sports reports – AuntMinnie Europe
Radiologists now have a central role to play in medical reports on elite athletes—particularly in pre-signings involving high-earning football players—according to an article in the European Journal of Radiology. Imaging reports must be accurate and provide the necessary information without generating undue alarm so that club managers can make informed decisions ahead of their investments. Given the lucrative nature of many contracts today, much rides on the pre-signing medical for both the player and the club. Read the related blog on A Day in the Life of a Sports Radiologist.
RSNA 2019 to feature new, larger AI showcase – Radiology Business
RSNA recently announced that it is expanding its AI Showcase at RSNA 2019 in Chicago. The new approach includes placing the AI Showcase in a "new, larger space" that will serve as a "central hub of AI activities" for attendees. RSNA 2019, with its central theme of "See Possibilities Together," is scheduled for Dec. 1 through Dec. 6 in Chicago. Get a preview of what you will see in Carestream's booth at #RSNA19!
Provider stress and patient safety – Diagnostic Imaging
Stress and burnout are common in today's healthcare environment, but these phenomena affect more than just the individual provider. According to a presenter at the American Healthcare Radiology Administrators: The Association for Medical Imaging Management (AHRA) meeting, the effects can trickle down to the patient, sometimes endangering his or her safety. The speaker discussed various workplace stresses that can negatively impact patient safety, as well as what one can do to potentially avoid or address these issues. Read the blog by Dr. Hunink on Radiologist Burnout Can Impact Patient Care.
Radiology needs to support more open-access publishing – Health Imaging
Open-access (OA) publishing in radiology and nuclear medicine has slowed in recent years. Authors of a new study published in the American Journal of Roentgenology believe radiology needs to be more supportive in offering free access to the field's latest research. Despite a rise in the percentage of OA journals over a seven-year span, scholarly output and citation count were both "significantly" lower in OA radiology journals compared to those that require a subscription.
Imaging market in U.S. could rise in coming years – Imaging Technology News
The future may be good for the medical imaging community in the United States, but there will be bumps along the way, according to a speaker at the recent Association of Medical Imaging Management (AHRA) meeting. He said the utilization of outpatient medical imaging services could grow, but so might their prices. He added that these and other forces could extend to hospital providers as well. If that happens, they will almost certainly disrupt the health care market.
#RSNA19 #DiagnosticReading