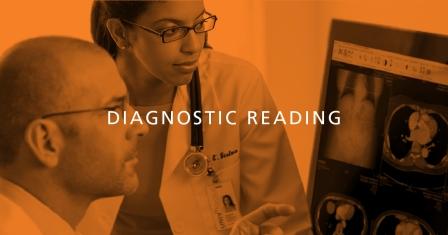 Diagnostic Reading #2: Five "Must Read" Articles on HIT and Radiology
Reading Time: 3 minutes read
2019 health IT trends and CT dose are in the news.
This week's articles in Diagnostic Reading include: the evolution of the Internet of Things in healthcare in 2019; five health IT trends in 2019; study finds a wide variation in CT radiation dose levels; have EMRs helped reduce preventable medical errors?; and a new technique to monitor concussions.
The Internet of Things in Healthcare in 2019 – Everything Rad
Is your healthcare organization adopting Internet of Things (IoT) technology in 2019? Or perhaps you already are using it. According to a report by Aruba Networks, 87 percent of healthcare organizations will have adopted IoT by the end of 2019. Read the blog to learn how IoT can enable faster and more accurate diagnoses in healthcare.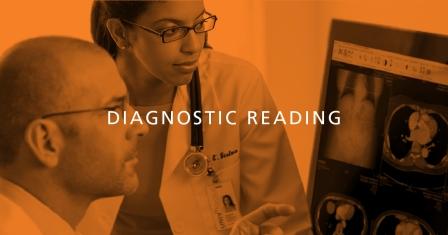 The 5 health IT trends that will drive disruption in 2019 – HealthTech Magazine
What's on the roster for health IT in the coming year? From cloud to virtual care, this article spotlights five trends that will define—or redefine—the healthcare industry.
CT radiation dose levels vary widely, new study finds – AuntMinnie
An international study has found wide variation in radiation dose levels used for CT scans, potentially exposing patients to unnecessary radiation. On the positive side, dose could easily be reduced through changes in CT protocols, according to a study recently published in BMJ. In many cases, radiation dose could be reduced by 50% or more without reducing image quality and diagnostic accuracy.
Are EMRs alleviating preventable medical errors yet? – Healthcare IT News
In the decade-and-a-half since the startling "To Err is Human" report—which identified that as many as 98,000 people die in U.S. hospitals each year as a result of preventable medical errors—it's still hard to discern whether billions invested in electronic medical records are improving patient safety. This article reviews that important topic. Read the blog on Increasing Your Awareness and Understanding of Radiologic Error.
MRI study shows brain changes linger 6 months after concussion – Health Imaging
Using a technique that combines two MRI scans, researchers have developed a new, objective way to monitor concussions, according to a study published in NeuroImage: Clinical. According to the researchers, the study aligns with increasing evidence that shows functional and structural brain changes can remain six months after a concussion.
#healthcareIT #medicalimaging #diagnosticreading